Shipping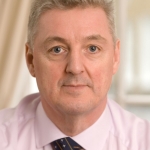 (Posted on 31/05/18)
Global market-leader in flue gas treatment and desulphurisation, LAB, part of the CNIM Group, today challenged the shipping industry to consider lifecycle costs, including the cost of repairs, maintenance, and shipyard time, as part of the analysis when selecting exhaust gas cleaning, or scrubber, technology.Part of the industrial...
(Posted on 31/05/18)
The ambitious CO2 reduction targets set by the UN International Maritime Organization (IMO) for the year 2050 can only be delivered with the global rollout of zero CO2 fuels and propulsion systems says the International Chamber of Shipping (ICS). Speaking at the annual Summit of Transport Ministers hosted by the OECD...
(Posted on 31/05/18)
Seagull Maritime has introduced a13-part elementary first aid refresher series.From a new trainee to the Master, all crewmembers on board a vessel must be trained and ready to deliver effective first aid in the event of a medical emergency. Whether treatment is given to counteract shock, relieve pain or prevent further injury or...
(Posted on 31/05/18)
Klaveness have announced the official opening of their Dubai office, which is a branch office of Klaveness Asia. Klaveness has been active in the region for several years and has a rich connection with the area. A presence in the region with a full-fledged office has been on the cards for a while and the growth in activity in the...
(Posted on 31/05/18)
"During the first quarter of 2018, additional bulk carriers were taken on long-term time-charter in anticipation of further dry cargo market improvements", says Lauritzen CEO Mads P. Zacho, adding that "earnings for our gas carriers were as expected".Since 1884, J. Lauritzen has been one of the leaders in...
(Posted on 31/05/18)
Diana Shipping Inc., a global shipping company specialising in the ownership of dry bulk vessels, has announced that, through a separate wholly-owned subsidiary, it has entered into a time charter contract with Koch Shipping Pte. Ltd., Singapore, for one of its Capesize dry bulk vessels, the m/v P. S. Palios. The gross charter rate...