Shipping
(Posted on 17/08/20)
Michael Madely, VP of Global Service at Ecochlor has revealed the first of many planned locations for Ecochlor's spare parts support network outside the United States. "Having an inventory of spare parts located in Singapore will provide a faster response time to all vessels in Asia with our system on board. Our goal...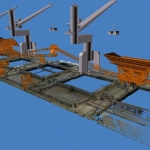 (Posted on 10/08/20)
Singapore-based Rocktree, a one-stop solutions provider for turnkey projects from concept to medium to long-term operations, has announced its appointment by Abu Dhabi Ports' maritime services arm, SAFEEN, to design and manage the conversion of a post panamax bulk carrier into a transhipment vessel.Rocktree has also been engaged...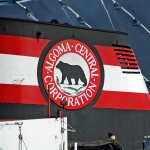 (Posted on 10/08/20)
Algoma Central Corporation, a leading provider of marine transportation services, has announced its results for the three and six months ended June 30, 2020.Second quarter ended June 30, 2020 highlights include (in 000s Canadian dollars) operating earnings $28,999, an increase of 3% or $916 compared to the same period in 2019. Increases...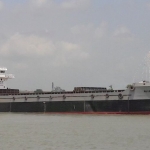 (Posted on 09/08/20)
M.V. ROKNOOR-32, a General Cargo vessel, built under the classification of the Indian Register of Shipping (IRClass), was successfully launched from the Delta Shipyard in Chattogram, Bangladesh. Ordered by Unichart Navigation Limited, M.V. ROKNOOR-32 is the first in the series of five vessels and is also the first Bangladesh flag...
(Posted on 09/08/20)
In order to enable crew changes, the Government of Jamaica (GOJ) has listed seafarers among the class of "essential workers" under its Disaster Risk Management Act and has put in place measures to speed up the transit of registered seafarers through its borders.An estimated 600,000 seafarers are waiting for crew changes...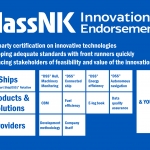 (Posted on 31/07/20)
Leading Classification Society ClassNK is launching a new service titled "Innovation Endorsement" for certifying innovative technology.In February 2020, the Society announced the "ClassNK Digital Grand Design 2030" *1 which shows its future vision for the digital society of 2030, aiming to support the evolution of ocean...