Shipping
(Posted on 20/12/19)
Members of the Clean Shipping Alliance (CSA) 2020 are advising those shipowners looking to install marine exhaust gas cleaning systems as way of meeting global sulphur cap requirements to ensure that manufacturers, shipyards and installers are using quality, high-end materials.Based on the collective experience gained from more...
(Posted on 20/12/19)
On 1st January 2020, Britannia P&I's Exclusive Correspondent in Denmark (B Denmark P&I), will become a full branch office and be renamed TR(B) Denmark.The new branch office will continue to be headed by Mr. Michael Boje-Larsen, a lawyer with considerable experience in maritime law, including P&I and FD&D cover...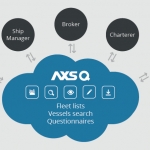 (Posted on 18/12/19)
AXSMarine, a pioneer and market leader in the provision of advanced solutions for shipping professionals, has announced that AXSQ - the vessel questionnaire and document management platform - is provided to the shipping community for free. AXSQ is designed to replace the cumbersome email process of document management between multiple...
(Posted on 16/12/19)
Columbia Shipmanagement has become the first shipmanagement company to join the International Shipsuppliers & Services Association (ISSA) after CEO Mark O'Neil accepted an invitation on behalf of the company while attending the recent ISSA Convention in Busan.ISSA's decision to launch a new Honorary Membership category...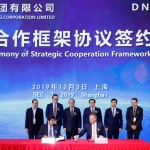 (Posted on 16/12/19)
CSSC, the largest shipbuilding group in the world, has entered into a new strategic partnership with DNV GL. A framework agreement between both parties was signed during Marintec China trade fair last week by Mr. Qian Jianping, Vice President of CSSC, and Norbert Kray, Regional Manager for Greater China at DNV GL – Maritime...
(Posted on 16/12/19)
Britannia P&I Club is delighted to announce that Konstantinos Samaritis will be taking over as head of its office in Greece with effect from 1 January 2020.Konstantinos is a qualified Greek lawyer and accredited mediator. He joined Britannia's Managers, Tindall Riley, in 2018, having previously worked in both Standard...