Shipping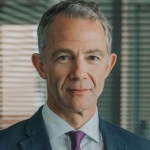 (Posted on 25/10/20)
The Italian ship-owning Group Premuda, controlled by Pillarstone, the industrial and financial platform that supports the relaunch of companies in temporary difficulty, has laid the basis for the constitution of a joint venture with Columbia Shipmanagement (CSM). CSM is an international blue-chip organisation with over 40 years&...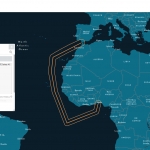 (Posted on 23/10/20)
Leading international shipping insurer North P&I Club has launched a new marine risk awareness solution, hosted on its market leading interactive MyGlobeView digital platform.Route Risk Advice, from North, offers users an innovative digital tool designed to evaluate and demonstrate the potential hazards of a voyage from port...
(Posted on 23/10/20)
The International Maritime Employers' Council (IMEC) has commissioned Ocean Technologies Group to develop a Competency Management System (CMS) for Ratings.The CMS will be exclusive to IMEC members and is designed to be compatible with both Ocean and other competency management software solutions. The unique aspect of this...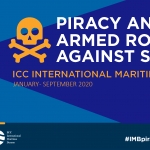 (Posted on 18/10/20)
ICC International Maritime Bureau (IMB) figures show a rise in piracy and armed robbery on the world's seas in the first nine months of 2020, with a 40% increase in the number of kidnappings reported in the Gulf of Guinea, compared with the same period in 2019. Pirates armed with guns and knives are abducting bigger groups...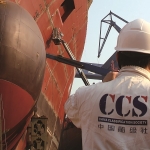 (Posted on 16/10/20)
China Classification Society (CCS) grew its serviced fleet to 34,974 vessels in 2019, marking another strong annual performance for the Beijing-based group. In its newly released Annual Report, the society said the total gross tonnage of vessels surveyed exceeded 155.12 million GT by year end, up 7.2 per cent on 2018.CCS'...
(Posted on 16/10/20)
Leading international catering management and training provider, MCTC has revealed that COVID-19 has pushed it into a virtual world which has resulted in a positive impact on seafarer training.According to MCTC's Managing Director, Christian Ioannou, virtual onboard visits are helpful for resolving issues speedily and at short...