Shipping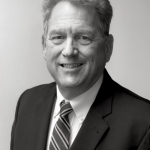 (Posted on 27/05/20)
GTNews4Crew provides shipowners a highly-configurable environment for curating news relevant to their crews and distributing it efficiently to vessels.At a time when access to news from reputable sources is more important than ever, GTMaritime is introducing a fully-customisable news distribution service for vessel owners and operators...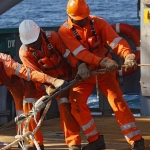 (Posted on 22/05/20)
The COVID-19 pandemic is creating significant challenges for ship operators and seafarers, but new research from the International Chamber of Shipping (ICS) has highlighted that, for users of its ISF Watchkeeper software, incidents of non-conformities continue to drop to increasingly lower levels over the past year.The ICS software...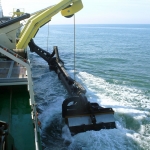 (Posted on 22/05/20)
Damen Shipyards Group has signed an agreement with Korean yard Hanjin Heavy Industries and Construction (HHIC) to deliver a complete components package. The package includes all equipment for oil recovery operations as well as a complete dredging installation. The multi-purpose vessel will primarily act as an oil recovery vessel...
(Posted on 22/05/20)
BIMCO, Institute of Chartered Shipbrokers and Ocean Technologies Group subsidiary Videotel have partnered to create a high-quality, accessible educational resource to help maritime students across the globe to continue their studies remotely during the coronavirus pandemicBIMCO, the Institute of Chartered Shipbrokers and Ocean Technologies...
(Posted on 22/05/20)
Seven companies - Asahi Tanker Co., Ltd., Idemitsu Kosan Co., Ltd., Exeno Yamamizu Corporation, Mitsui O.S.K. Lines, Ltd., Tokio Marine & Nichido Fire Insurance Co., Ltd., Tokyo Electric Power Company, and Mitsubishi Corporation - have announced establishment of the "e5 Consortium," with the goal of establishing...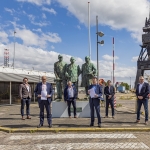 (Posted on 18/05/20)
Damen Shiprepair Harbour & Voyage (DSHV) has signed a joint partnership cooperation with Verolme Special Equipment for the provision of services to exhaust gas cleaning systems (EGCS), widely known as Marine Scrubbers. The agreement arose from a mutual understanding that both parties' clients were seeking wider availability...