Shipping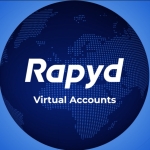 (Posted on 13/04/23)
Up to 20% of salaries in shipping today, equal to more than $10bn annually, are paid in cash. It's an insecure, expensive way to do business, with employers charged as much as 5%-12% of the underlying value to get cash on board. And it's just as expensive to manage the complexity of their payroll, with excessive time...
(Posted on 13/04/23)
Veson Nautical (Veson), the global leader of maritime freight management solutions today announced its intent to acquire vessel valuation provider VesselsValue. The move will add a market-leading company and brand with a proprietary data set and unique modelling capabilities to Veson, while bringing onboard a team dedicated to the...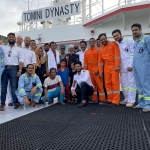 (Posted on 11/04/23)
On the 31 March 2023, Tomini Shipping's vessel Tomini Dynasty carried out a heroic rescue at sea, 60 Nautical Miles off the East Coast of Malaysia (Sabah Region).The ship's crew coordinated a successful rescue of 11 Malaysian nationals (4 men, 4 women and 3 children) after their boat capsized and drifted into Philippines...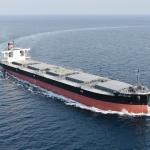 (Posted on 11/04/23)
Improper handling of bulk cargo can compromise vessel stability and the structural integrity of the vessel, risking the lives of the crew aboard. Understanding the unique properties of a given cargo, and how to handle it correctly, is critical to ensuring the safety of crew, vessel, and the marine environment.Through a new partnership...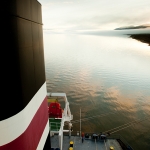 (Posted on 31/03/23)
In line with Norden's 2023-2025 strategy to capitalise on the most attractive opportunities in the market, the company have acquired four Capesize vessels in two separate transactions this month to improve their portfolio of freight service solutions towards dry-segment customers.With the acquisitions, NORDEN will now offer...
(Posted on 31/03/23)
American Bureau of Shipping, A.P. Moller - Maersk, Fleet Management Limited, Georgia Ports Authority, Maersk Mc-Kinney Moller Center for Zero Carbon Shipping, Savage Services, Sumitomo Corporation and TOTE Services today announced the execution of a Memorandum of Understanding (MOU) to jointly conduct a feasibility study (hereinafter...