Shipping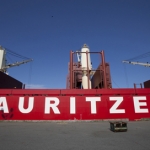 (Posted on 24/10/18)
J. Lauritzen has announced the appointment of Niels Josefsen as CEO of Lauritzen Bulkers.Niels Josefsen will take the reins from Thomas Wøidemann, Chief Operating Officer (COO), who since March 2017 has been responsible for the commercial and operational activities of both Lauritzen Bulkers and Lauritzen Kosan."Thomas...
(Posted on 24/10/18)
Scorpio Bulkers Inc. has reported its results for the three and nine months ended September 30, 2018.The Company also announced that on October 19, 2018, its Board of Directors declared a quarterly cash dividend of $0.02 per share on the Company's common shares.For the third quarter of 2018, the Company&rsquo...
(Posted on 24/10/18)
The International Chamber of Shipping (ICS) and the International Transport Workers' Federation (ITF) have jointly released new 'Guidelines for implementing the Welfare aspects of the Maritime Labour Convention (MLC)'. Adopted by the International Labour Organization in 2006, the MLC aims to ensure comprehensive...
(Posted on 24/10/18)
Accidents in enclosed spaces have long been a source of serious injuries and fatalities. Analysis into these accidents shows that the underlying cause is often a failure to follow established procedures that are put in place to ensure the safety of seafarers. Whether this is due to insufficient knowledge or a disregard for safety...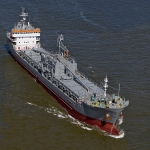 (Posted on 11/10/18)
The 'NACC Alicudi' is setting new standards in the cement carrier market. Converted in 2017 with a Van Aalst dry bulk handling system, the vessel became a unique and state-of-the-art 120m self-discharging cement carrier.The Van Aalst cement handling system is based on compressors and vacuum pumps, driven by Tier III...
(Posted on 11/10/18)
Star Bulk Carriers Corp., a global shipping company focusing on the transportation of dry bulk cargoes has announced that it has entered into a $310 million loan agreement, which includes a $70 million tranche that will exclusively finance the procurement and retrofitting of scrubbers for up to approx. 50 vessels in Star Bulk&rsquo...