Shipping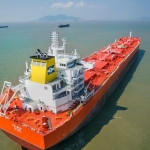 (Posted on 18/11/19)
Torvald Klaveness has for decades had a strong presence in the dry bulk shipping market. Klaveness Combination Carriers has dry bulk as one of its target markets, and Klaveness Digital, through its CargoValue platform, offer a unique solution for companies sourcing and shipping dry and wet raw materials at sea.Through Klaveness...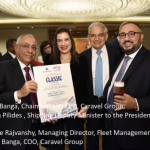 (Posted on 18/11/19)
Fleet Management has celebrated 'on turning 25' with a grand cocktail party hosted at Four Seasons Hotel, HongKong on 8 November and an exclusive gala dinner at Aberdeen Marina Club the night before.Over 500 distinguished ship owners, partners and dignitaries graced the events including the Shipping DeputyMinister to...
(Posted on 18/11/19)
Singapore Shipping Association (SSA) in conjunction with the Maritime and Port Authority of Singapore (MPA), is running the 3rd Annual Maritime Capital Forum from 18th to 19th November at the Fullerton Hotel Ballroom in Singapore.The two-day event is by invitation only and will provide a forum for some of the most powerful shipping...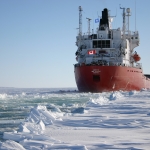 (Posted on 11/11/19)
Maritime trade between Arctic destinations and the rest of the world is expected to expand and an increasing number of ships are now undertaking voyages in polar waters. Technical developments in ship design and equipment continue to facilitate more and more ship operations in remote polar areas, despite challenging and unpredictable...
(Posted on 11/11/19)
Seanergy Maritime Holdings Corp. has announced its financial results for the third quarter and nine months ended 30 September, 2019.Seanergy is the only pure-play Capesize shipping company listed in the US capital markets and provides marine dry bulk transportation services through a modern fleet of 10 Capesize vessels, with a cargo...
(Posted on 11/11/19)
Keeping in touch at sea, even in an emergency, is now easier and affordable – thanks to a new lightweight satellite communication terminal.Thuraya MarineStar, being unveiled during the Europort event in Rotterdam, blends robust design with unprecedented functionality and unmatched levels of value to provide flawless voice...