Shipping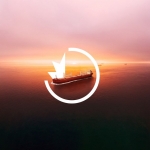 (Posted on 27/03/19)
Fednav has inaugurated the 61st season of the St. Lawrence Seaway with its vessel, the Federal Kumano. At a ceremony at the Saint-Lambert Lock and in the presence of many dignitaries, Fednav's president launched the celebrations surrounding the company's 75th anniversary.Fednav President and Chief Executive Officer...
(Posted on 27/03/19)
Reaping the full benefits of incident investigations is a complex challenge. DNV GL integrated human, organizational and technical dimensions, also known as its "HOT" approach, to help Carnival Corporation & plc develop a more efficient investigation process with outcomes that have greater impact.DNV GL's experience...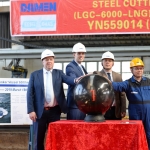 (Posted on 27/03/19)
A ceremony has been held at Damen Yichang Shipyard, China, to mark the start of cutting steel for the first of a planned series of short-sea LNG Bunker vessels to be built for Eesti Gaas of Estonia. The 6,000m³ capacity vessel and its future sister-ships are intended to accelerate the wider adoption of LNG as a cleaner alternative...
(Posted on 27/03/19)
The world's fastest growing ship registry and the oldest shortsea shipping association in Europe have joined forces to support the growing number of Greek vessels operating in the short-sea maritime sector.Palau International Ship Registry (PISR) and the Hellenic Shortsea Shipowners Association (HSSA) both operate from Piraeus...
(Posted on 27/03/19)
The International Chamber of Shipping (ICS) has published the latest update of its Flag State Performance Table, which can be downloaded free of charge via the ICS website. The annual update, which is also supported by the Asian Shipowners' Association (ASA) and the European Community Shipowners' Associations (...
(Posted on 27/03/19)
Indian Register of Shipping (IRClass) has secured a five-year contract from India's largest shipping company, The Shipping Corporation of India (SCI) – to undertake Emergency Response Service (ERS) for 33 vessels. The classification society's ERS is aimed at providing round-the-clock technical support by...