Shipping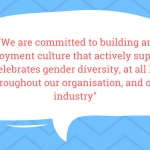 (Posted on 15/06/18)
Leading members of industry body Maritime UK have signed a pledge aimed at supporting gender diversity and inclusion across the sector.The women in Maritime pledge follows the creation of the Women in Maritime Taskforce, which promotes maritime activities as a career vocation for women in the sector and seeks to resolve gender inequality...
(Posted on 15/06/18)
SMART ships will continue to be the driving force for the new decade as technology puts the control and management of shipping onto a new level and there is no stopping this and nor should there be, according to Panos Kirnidis, CEO of Palau International Ship Registry (PISR).The registry has been developing its own unique technologies...
(Posted on 15/06/18)
ICS is deeply concerned about the apparent new policy of the Italian Government to close its ports to migrants rescued by vessels operated by humanitarian NGOs. The refusal by Italy to allow rescued persons to be disembarked could have serious implications for the safety and welfare of these distressed people, including children...
(Posted on 15/06/18)
French water microbiology expert aqua-tools has won a tender to supply Singapore's Maritime and Port Authority (MPA) with its B-QUA ballast water test kits. Aqua-tools is a France-based technology company specialised in rapid microbial monitoring of water in the marine, industrial, health and municipal sectors.A public tender...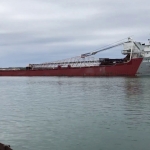 (Posted on 08/06/18)
The oil-to-water lubricated tailshaft conversion Thordon Bearings carried out last year to the 26,260dwt Great Lakes Fleet-managed bulk carrier SS John G. Munson has successfully completed its first season as a diesel-powered ship. The John G. Munson was built more than 64 years ago by Manitowoc Shipbuilding and lengthened in 1976...
(Posted on 08/06/18)
With global economic activity shifting from the West to the East, competition between Middle Eastern and Asian maritime nations intensifies in their bid to attract a bigger slice of the global shipping industry's diverse revenue streams.As a result, established Far Eastern shipping centres in Hong Kong and Singapore are already...