Shipping
(Posted on 07/01/19)
Genco Shipping and Trading Limited has announced the appointment of Captain Robert Hughes as Chief Operations Officer, effective 22 January 2019. Reporting to the Chief Executive Officer, John C. Wobensmith, Captain Hughes will be based at the Company's headquarters in New York and will oversee Genco's operational and...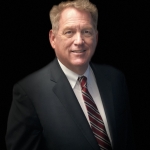 (Posted on 07/01/19)
Leading maritime software specialist GTMaritime has appointed maritime satellite veteran Mike McNally as Sales and Marketing Director, as it sets about expanding into new territories.Mike McNally has more than 25 years' experience working in the industry both at sea and in senior maritime communications management positions...
(Posted on 07/01/19)
Britannia's first online Member Survey has been published, with 97% of the Members taking part being proud to be a Member of the Club. Overall 70% felt Britannia's core values could be summed up with the words 'trusted' and 'mutual', with the Club's main strengths listed as &lsquo...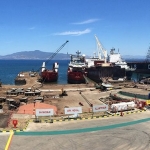 (Posted on 19/12/18)
The European Commission published the fourth version of the 'European List of ship recycling facilities' last week, adding six new yards, taking the total up to 26. It includes 23 facilities located in European Union (EU) member states, and for the first time ever, three located in non-EU member states – LEYAL...
(Posted on 19/12/18)
Columbia Shipmanagement formally opened its high-tech Performance Optimisation Control Room in Cyprus. The opening ceremony was attended by Ms Natasa Pilides, Deputy Minister of Shipping, Republic of Cyprus. The focus of the Control Room is on Performance Optimisation. When full functionality roll-out is complete...
(Posted on 19/12/18)
Qatar based Milaha, has selected Royal HaskoningDHV, a leading independent, international project management and engineering consultancy firm based in the UK and the Netherlands, to develop plans to upgrade its Shipyard facilities in preparation for further growth in current markets and expansion into new areas of operations.Since...