Shipping
(Posted on 21/07/19)
Arun Sharma, Executive Chairman of the Indian Register of Shipping (IRClass), has been elected as the new Chairman of the International Association of Classification Societies (IACS) in a recent Council meeting held in Busan, Korea.Mr Sharma took over as Chair on 1st July and has outlined his key priorities during his year long...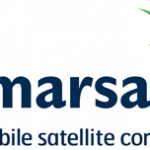 (Posted on 07/07/19)
Inmarsat, the world leader in global mobile satellite communications, is to introduce two new satellite payloads dedicated to the Arctic region in a partnership with Space Norway, and its subsidiary Space Norway HEOSAT.The new Global Xpress (GX) payloads support the rapidly growing demand among both commercial and government users...
(Posted on 07/07/19)
Diana Shipping Inc., a global shipping company specializing in the ownership of dry bulk vessels, has announced that, through a separate wholly-owned subsidiary, it has entered into a time charter contract with Uniper Global Commodities SE, Düsseldorf, for one of its Ice Class Panamax dry bulk vessels, the m/v Atalandi. The...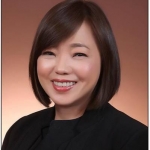 (Posted on 04/07/19)
The Council of the Singapore Shipping Association (SSA) - the industry voice of Singapore's maritime community - has made history by nominating the Association's first-ever female President since its founding in 1985.At SSA's 23rd Annual General Meeting held on 26 June 2019, the 2019/2021 Council elected Caroline...
(Posted on 04/07/19)
ESL Shipping is celebrating 70 years in business. This day 70 years ago, the contract was signed to acquire 1911-built steamer Marja-Liisa Nurminen from John Nurminen. The vessel was renamed Arkadia, starting the tradition to name company's vessels after places in Helsinki. In today's standards, the vessel was old and small...
(Posted on 04/07/19)
Mental health awareness should be made a core component of first aid seafarer training, according to Captain Rajesh Unni, CEO and Founder of leading shipmanager Synergy Group.Speaking last week at a day-long training session designed to further the understanding of mental health at sea, he told delegates in Mumbai, India, that more...