Shipping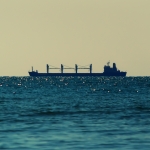 (Posted on 18/06/21)
Inmarsat, the world leader in global, mobile satellite communications, has been pivotal in connecting digital stakeholders for Asia Pacific's first Fleet Data Premium project. Delivered for Diamond Bulk Carriers, the project requires no new hardware to enable access to the Nautilus Platform for maximum fleet efficiency.At...
(Posted on 18/06/21)
Leading Classification Society ClassNK granted an Approval in Principle (AiP) based on its Rule Part GF (regulation for ships using low-flashpoint fuels) incorporating "International Code of Safety for Ships using Gases or other Low-flashpoint Fuels (IGF Code) to TSUNEISHI SHIPBUILDING Co., Ltd. for their concept design of...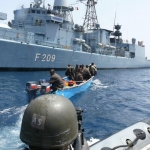 (Posted on 14/06/21)
Nigeria has announced a significant investment in military and law enforcement infrastructure to secure its maritime domain as part of a stepping up of actions to address the ongoing piracy issue in the Gulf of Guinea. Managed by the Nigerian Maritime Safety Agency (NIMASA), the multi-agency project will significantly increase maritime...
(Posted on 14/06/21)
Industry players have set up a "Joint Study" framework for studying common issues on ammonia as an alternative marine fuel, to get ready to IMO's decarbonization targets, including energy, mining, power utility, chemical, terminal, shipping, shipbuilding, manufacture, bunkering, and classification society.Parties...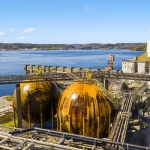 (Posted on 09/06/21)
Trafigura Pte Ltd, one of the world's leading independent commodity trading companies, and Yara International ASA, a leading global ammonia player, have signed a Memorandum of Understanding to collaborate on the development and promotion of the use of ammonia as a clean fuel in shipping and to explore possible opportunities...
(Posted on 09/06/21)
As the world slowly recovers from the restrictions of the Coronavirus pandemic and begins to look ahead, The Swedish Club is delighted to announce the appointment of a new Area Manager to take its Team Piraeus office into the future.Ludvig Nyhlén joins Team Piraeus from the Club's head office in Gothenburg, having spent...