Swedish Club's A- Rating reaffirmed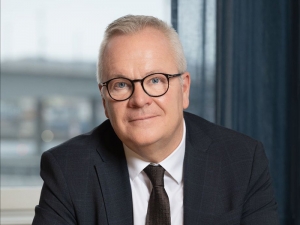 (Posted on 06/02/23)
A.M.Best Ratings Services Ltd has affirmed its Financial Strength Rating of A- (Excellent) and the Long-Term Issuer Credit Rating of "a-" (Excellent) for The Swedish Club.
"A.M. Best's reaffirmed rating underscores the competitive position and attractiveness of the Club as a marine insurance provider," says Thomas Nordberg, Managing Director of The Swedish Club.
The ratings reflect The Swedish Club's balance sheet strength, which A.M.Best assesses as very strong. In addition, it states that the Club benefits from a well-diversified portfolio within the marine insurance market, offering hull and machinery and P&I cover, in addition to its membership of the International Group of P&I Clubs.
The Swedish Club was founded by shipowners in 1872 and is today a leading and diversified mutual marine insurance company, owned and controlled by its members. The Club writes Protection & Indemnity, Freight, Demurrage & Defence, Hull & Machinery, Hull Interests, Loss of Hire, War Risks, and any additional insurances required by shipowners or charterers. It also writes Hull & Machinery, War risks and Loss of Hire for Mobile Offshore Units and FPSOs.
Its head office is located in Gothenburg, Sweden, with branch offices in Piraeus, Oslo, London, Hong Kong and Singapore.
Latest News
(Posted on 27/09/23)
As the global shipping industry today celebrates World Maritime Day with its central theme of &ldquo... Read more
(Posted on 26/09/23)
Leading provider of secure maritime data communications software, GTMaritime, has reached 15,000 installations... Read more
(Posted on 26/09/23)
Posidonia Exhibitions, organisers of Posidonia, the International Shipping Exhibition, is launching... Read more
(Posted on 19/09/23)
Seven months after its formal launch, NorthStandard is already realizing tangible benefits from combining... Read more
(Posted on 12/09/23)
Maritime nuclear technology company CORE POWER has boosted its Global Advisory Board with four new high... Read more
(Posted on 12/09/23)
Foreship has relocated its UK subsidiary to larger premises and appointed Tuur Killaars as Senior Sustainability... Read more
(Posted on 08/09/23)
Classification society DNV has signed a Memorandum of Understanding (MoU) with Singapore-based ship... Read more
(Posted on 08/09/23)
Leading blended learning provider Intelligent Seas Group (ISG) is delighted to announce its collaboration... Read more
(Posted on 04/09/23)
Record year-on-year declines in rainfall has been identified as the 'likely culprit' for... Read more
(Posted on 04/09/23)
After years of keeping a vital navigation service operating on the same income, Middle East Navigation... Read more