Shipping
(Posted on 19/07/18)
Norsafe Academy Hellas is pleased to announce that it has entered into a cooperative agreement with DNV GL the leading Classification Society, regarding the training of its surveyors. "Safety Training for Experienced Surveyors" is a specialised practical course, which has been customized to comply with DNV GL'...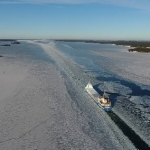 (Posted on 04/07/18)
Leading carrier of dry bulk cargoes in the Baltic, Aspo Group owned ESL Shipping Ltd, is to acquire all the outstanding shares of AtoB@C Shipping AB and AtoB@C Holding AB (AtoB@C) that offer shipping services. The enterprise value is EUR 30 million. The final purchase price will be mainly financed by Aspo's existing financing reserves...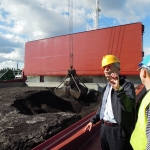 (Posted on 04/07/18)
Marek Kowalski, former Chief Executive of Polish shipping agency, Interbalt, has launched shipping and logistics consultancy and advisory company, EUBALTICA.The new company based in Sopot, located between the port cities of Gdansk and Gdynia, has a broad scope of activities including: consulting activity in the field of business...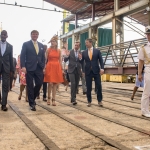 (Posted on 04/07/18)
His Royal Highness King Willem-Alexander and Her Royal Highness Queen Máxima have visited Damen Shiprepair Curaçao.The Royal couple arrived by boat together with Damen Shiprepair & Conversion Managing Director Durk-Jan Nederlof. Before disembarking, they viewed the yard's two new floating docks that will...
(Posted on 04/07/18)
The IMO, in accordance with the provisions of Article 11 of MARPOL, has circulated details of the Liberian Government's letter confirming that it has approved the use of Prevention at Sea's Oil Record Book software, called the ε-ORB, on all Liberian registered vessels as an alternative to the traditional hard...
(Posted on 04/07/18)
The Swedish Club has warned that vessel operators should always look to the long term, when specifying the type of engines to be installed across the fleet. Latest statistics from the Club show that vessels propelled by medium/high speed engines have a claims frequency 2.5 times higher than slow speed engines, with an average claims...