Shipping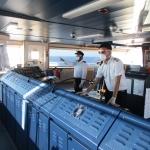 (Posted on 14/04/20)
Current coronavirus policy as applied to shipping is a potentially disastrous "own goal" that threatens not only the mental health and human rights of seafarers, but also the viability of ocean supply chains on which those in lockdown depend, according to an alliance of leading shipowners and managers.At present, more...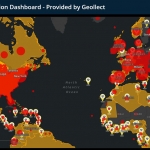 (Posted on 14/04/20)
A new COVID-19 Tracking Tool developed by global marine insurer North has been made available as a shared resource to the International Group of P&I Clubs.The online tool, first released by North in February, was formally launched via the IG website this week. It details the extent of COVID-19 and the numerous response measures...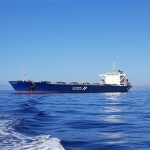 (Posted on 14/04/20)
SAFEEN, Abu Dhabi Ports' maritime service arm, has announced a successful acquisition of a Post Panamax bulk carrier, making it largest vessel ever to join its inventory.Built in Romania and in service since 2006, the vessel will operate under the name "HAFEET" and will initially undergo an extensive conversion...
(Posted on 14/04/20)
The Maritime Authority of Jamaica (MAJ) has acted to assist ships and seafarers during the coronavirus pandemic by extending licences and postponing the renewal of official documentation for several months.This policy position was approved by the Minister of Transport and Mining, the Hon. Robert Montague, who emphasised the critical...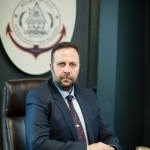 (Posted on 14/04/20)
Driving the push towards a world economic recovery once the Covid-19 pandemic has eased will fall to global supply chains and the world's shipping fleet according to Palau International Ship Registry (PISR).With increasing pressures on the world's shipping industry as international lockdowns bite, PISR is working as...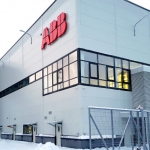 (Posted on 09/04/20)
ABB has signed Memorandum of Understanding (MOU) with Hydrogène de France to jointly manufacture megawatt-scale fuel cell systems capable of powering ocean-going vessels.The MOU between ABB and hydrogen technologies specialist Hydrogène de France (HDF) envisages close collaboration on the assembly and production of...