Shipping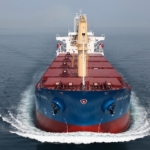 (Posted on 17/12/20)
In response to current market conditions, NORDEN is continuing to shift its exposure from the tanker segment to dry cargo.Over the past few weeks, NORDEN has sold two tanker vessels – an MR tanker NORD PEARL and a Handysize tanker NORD BUTTERFLY.Meanwhile, the Company has purchased two second-hand dry bulk carriers –...
(Posted on 17/12/20)
ClassNK Consulting Service Co., Ltd. (NKCS) has launched the service to support ship management companies in complying with ISM requirements for cyber security.Regarding IMO Resolution MSC.428(98), which recommends that a safety management system should take into account cyber risk management in accordance with the ISM Code requirements...
(Posted on 17/12/20)
The Thome Group has always put the mental health and well-being of its staff at the top of its priority list and this year has been no exception, particularly as both office based and sea staff have been under increased stress due to the changes and disruptions brought about by COVID-19.Its seafarers already had access to help and...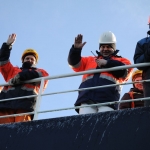 (Posted on 10/12/20)
Following the worldwide news that vaccines for COVID-19 are now a reality, it is paramount thatauthorities give priority to seafarers in their vaccination programmes, says INTERCARGO, the organisationrepresenting the world's quality dry bulk shipowners. "As key workers, seafarers should be included in the...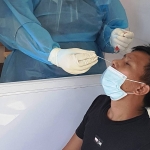 (Posted on 10/12/20)
Philippines and Singapore-based crew specialist CF Sharp has established its own Covid-19 testing centre in Manila to speed up its crew change process.Sharp, which earlier this year repatriated more than 12,000 crew members from cruise ships around the world, is now using its expertise to assist with crew changes for commercial...
(Posted on 10/12/20)
The Bahamas Maritime Authority (BMA) is delighted to announce that the popularity of its Maritime Cadet Corps continues unabated, despite the restrictions imposed by COVID-19 throughout much of the past year. More significant still is the high number of female cadets signing up for the three-year programme.The number of females...