Shipping
(Posted on 31/01/20)
The Maritime Port Authority of Singapore has reported that on 29 January 2020, there was a confirmed case of a crew member with the Wuhan coronavirus infection, who was working onboard a ship in Singapore waters. The MPA has urged the shipping community to take precautionary measures, as well as to remain vigilant and adopt...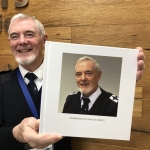 (Posted on 31/01/20)
"One in a million" chaplain Rev Bill McCrea has been honoured by Southampton-based international maritime charity Sailors' Society for 50 years of service.Bill, who continues to visit seafarers every week in Southampton port despite formally retiring 14 years ago, was celebrated at an event to mark his long service...
(Posted on 31/01/20)
The St Kitts and Nevis International Ship Registry (SKANReg) has created efficiencies in the way it operates by launching a range of electronic certificates it says will not only speed up the registration process but help in the industry's efforts to reduce its carbon footprint.The E-Certification process will go live on January...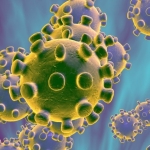 (Posted on 27/01/20)
The shipping industry needs to be prepared for potential restrictions in order to prevent the further spread of the 'Wuhan' coronavirus, advises a leading maritime law firm.Preparation for potential escalation is needed advises Beth Bradley, a Partner with Hill Dickinson, who says that shipping should be prepared to...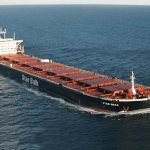 (Posted on 27/01/20)
Star Bulk Carriers Corp. has announced the appointment of Mr. Brian Laibow to its Board of Directorsas Class B Director and to the Company's Nomination and Corporate Governance Committee.Mr. Laibow fills the seat made vacant by the resignation of Ms. Emily Stephenswho had been a director of the Company and member of its Committee...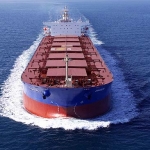 (Posted on 21/01/20)
Safe Bulkers, Inc., an international provider of marine drybulk transportation services, announced that theCompany has entered into sale and leaseback agreements with respect to eight vessels. Theproceeds from the sale and leaseback agreements are being used to refinance loan facilities of$105.2 million with terms expiring between...