From life cycle management to greening and safety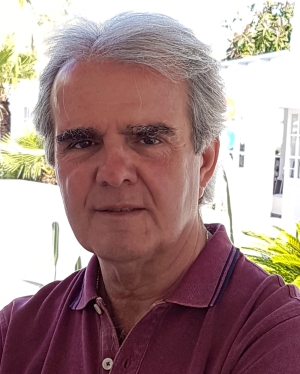 (Posted on 10/07/23)
MAN Energy Solutions' Shipdex Competence Center Leader and Executive Member of Shipdex since 2008, Mr. Henrik Dan Kaspersen, recently declared that: "In my role as leader of the MAN ES Shipdex Competence Center, I am committed to aligning production tools and processes to meet the strategy for supporting the digital transition in the maritime community. I see Shipdex as a key enabler for a successful digital transformation, providing the foundation for intelligent and structured data and knowledge exchange between Ship Owners and Manufacturers – ultimately supporting product lifecycle management".
Cyprus Marine and Maritime Institute (CMMI) Senior Scientist Dr Elias Yfantis considers Shipdex protocol, as a tool for the provision of structured and standardized data among the maritime stakeholders. He says that "Shipdex Protocol will play a key role in the digital transformation of the shipping sector. Digitalized data could be components of the vessel's digital twin, supporting advanced maintenance strategies, vessel performance optimization, energy saving and emissions reduction. CMMI supports the efforts for the development, implementation, and establishment of the Shipdex protocol."
The Shipdex protocol scope is to support the whole maritime community to improve the ship life cycle management establishing a standardized two-way of data flow among manufacturers, customers, shipyards and authorities. Below illustration shows the above concept.
Shipdex protocol was created 15 years ago to fix a basic but very important problem: how to reuse technical information that manufacturers usually provided in paper or various electronic formats (Word, Pdf, etc) into different customers' IT systems (ERP, CMMS, etc).
Receiving paper or unstructured electronic technical manuals made impossible to move automatically that data into well-structured databases. All that information needed to be retyped many times: a time consuming and, most important, error prone activity.
Structured content management enables companies to create, update, approve, translate, and transfer content more efficiently across the entire ship lifecycle. Indeed, many manufacturers now recognize that by implementing structured content practices, they can mitigate risks, significantly improve time to market, and reuse content from a single source of truth.
Data produced in Shipdex format has a structured, well-known and freely available format that makes possible to automatically import selected information into any kind of database just using simple interfaces or APIs.
Over the years the Shipdex protocol (Shipdex-D and Shipdex-F) has evolved and today it covers, for every kind of equipment, the following type of data.
Shipdex-D (Documentation, based on S1000D):
- Description and operation
- Maintenance plan and maintenance tasks
- Spare parts, consumables and equipment catalogues
- Troubleshooting
- Service letters/bulletins
- Learning data (to be used to produce SCORM compliant Computer Based Trainings)
Shipdex-F (in-service data Feedback, based on S5000F):
- Maintenance performed on-board
- Product performances (next issue)
The Shipdex organization is constantly working to improve the protocol, paying close attention to the needs and suggestions from the maritime community. By continuously enhancing the Shipdex Protocol, we aim to contribute to:
- the greening of the shipping industry by optimizing the life cycle management of the equipment on board, facilitating environmental compliance, enhancing energy management, fostering collaboration, and promoting transparency. These efforts support the industry's transition towards sustainable and environmentally responsible practices, reducing its ecological footprint and contributing to a greener future for maritime transport.
- safety in the maritime sector by promoting standardized documentation, efficient information sharing, improved maintenance practices, enhanced training, and data-driven safety analysis. By establishing a common framework for safety-related information exchange, the protocol supports a safer and more resilient maritime industry.
Latest News
(Posted on 07/12/23)
ClassNK has issued Approvals in Principle (AiPs) for four cutting-edge ship designs developed by Marine... Read more
(Posted on 07/12/23)
A smartship partnership bringing together ship management company Laskaridis Shipping, digital technology... Read more
(Posted on 07/12/23)
ABB has launched a new digital tool allowing shipowners, operators and designers to estimate the emission... Read more
(Posted on 03/12/23)
The Dry Bulk and LNG segments have borne the brunt of restricted transits, particularly due to their... Read more
(Posted on 03/12/23)
Columbia Shipmanagement (CSM) is set to further boost operational efficiency on its vessels, as crew... Read more
(Posted on 26/11/23)
Shi.E.L.D. Services has selected Spinergie as its preferred digitized solution provider to monitor and... Read more
(Posted on 26/11/23)
Thousands of cadets and trainees in India will benefit from in-depth wellness training and support thanks... Read more
(Posted on 17/11/23)
As shipping continues its journey to decarbonisation, INTERCARGO will host a special forum in Athens... Read more
(Posted on 13/11/23)
INTERCARGO was deeply saddened and concerned to hear of the reported appalling missile attack on the... Read more
(Posted on 13/11/23)
A new-look Wellness at Sea Awareness Campaign for seafarers, their families and shore staff that &ldquo... Read more