Shipping
(Posted on 18/05/20)
After a third consecutive renewal with a zero general increase, Britannia's total calls and premiums for 2019/20 were down marginally on the prior year. However, lower claims incurred in the financial year resulted in a satisfactory underwriting surplus of USD29.3m and a net loss ratio of 79.9% (2018/19 – 83.8%). The...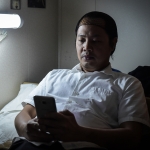 (Posted on 12/05/20)
International maritime welfare charity Sailors' Society has launched a dedicated helpline for seafarers and their families.The confidential, 24 hour service is there to offer support and welfare to those worried or adversely affected by the coronavirus pandemic.Sandra Welch, the charity's COO and director of programme, said: &ldquo...
(Posted on 12/05/20)
Scorpio Bulkers Inc. has reported its results for the three months ended March 31, 2020.The Company also announced that on May 11, 2020, its Board of Directors declared a quarterly cash dividend of $0.05 per share on the Company's common shares.Share and per share results included herein have been retroactively adjusted to...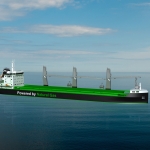 (Posted on 12/05/20)
ESL Shipping has published its sustainability report for year 2019. The report gives an insight into the company's continuous work to improve sustainability and responsibility in daily dry bulk shipping operations.ESL Shipping Ltd is the leading carrier of dry bulk cargoes in the Baltic region. The company's main clients...
(Posted on 12/05/20)
MCTC has announced that it has opened an office in Singapore to service its growing client base in this important international maritime hub. The experienced team at MCTC Singapore will support local clients as well as the galley crews through regular vessel visits in the port.Christian Ioannou, MCTC Managing Director, said: &ldquo...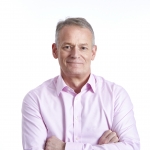 (Posted on 06/05/20)
A new offering from North P&I Club is designed for larger ocean-going vessels and will complement the H&M insurance already available from Sunderland Marine for fishing vessels and other small craft. North expect that the new line will be taken up by a number of Members, whilst it is also open to non-Members. The focus from...