Shipping
(Posted on 31/03/20)
Edward Liu, legal director with Hill Dickinson Hong Kong, has been appointed as a member of the region's Advisory Committee on Promotion of Arbitration.The appointment was made on 25 March by Teresa Cheng, secretary for justice at the Department of Justice of Hong Kong Special Administrative Region (HKSAR).Mr Liu's appointment...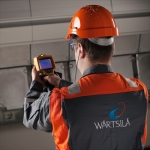 (Posted on 26/03/20)
The technology group Wärtsilä has been selected to provide the design for two new bulk and container carriers. The ships are being built for Dubai based P&O Maritime Logistics at the Fujian Mawei Shipbuilding yard in China. The order with Wärtsilä was placed in January 2020. There is an option for a third...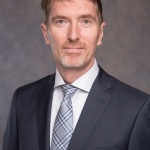 (Posted on 26/03/20)
As of 1st April, Marc van Heyningen will become the new Chief Operations Officer (COO) of Damen Shipyards Group. This completes the Executive Board of the leading Dutch maritime solutions provider.Damen Shipyards Group operates 36 shipbuilding and repair yards, employing 12,000 people worldwide. Damen has delivered more than 6,500...
(Posted on 26/03/20)
A crew specialist has urged ship operators to exercise caution when making crew changeovers while the coronavirus outbreak continues to rampage across the globe.Responding to industry calls for seafarers to be given special travel dispensation, Henrik Jensen, managing director of Danica Crewing Services, warns that crew face a bigger...
(Posted on 26/03/20)
Ian Adams, Executive Director, Clean Shipping Alliance 2020:"Given the unprecedented circumstances we all find ourselves, we should not dwell too much on the narrowing fuel price spread. Bunker prices will undoubtedly be distorted due to the difficult and challenging post-coronavirus market, exacerbated by the spat between Russia...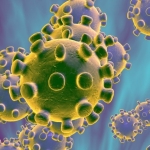 (Posted on 20/03/20)
Joint open letter to United Nations agencies from the global maritime transport industry. To:Director General, United Nations International Labour OrganizationSecretary-General, United Nations International Maritime OrganizationSecretary-General, United Nations Conference on Trade and DevelopmentDirector General, World Health Organization...