Shipping
(Posted on 21/07/19)
Leading marine underwriter Lampe & Schwartze has joined the advisory board of the Maritime Cyber Emergency Response Team (MCERT). The announcement took place at a reception for insurance brokers and vessel operators hosted by Lampe & Schwartze at the Hafen Club in Hamburg. Guest speakers included Norton Rose Fulbright, Verein...
(Posted on 21/07/19)
Arun Sharma, Executive Chairman of the Indian Register of Shipping (IRClass), has been elected as the new Chairman of the International Association of Classification Societies (IACS) in a recent Council meeting held in Busan, Korea.Mr Sharma took over as Chair on 1st July and has outlined his key priorities during his year long...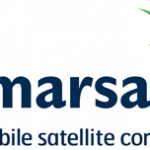 (Posted on 07/07/19)
Inmarsat, the world leader in global mobile satellite communications, is to introduce two new satellite payloads dedicated to the Arctic region in a partnership with Space Norway, and its subsidiary Space Norway HEOSAT.The new Global Xpress (GX) payloads support the rapidly growing demand among both commercial and government users...
(Posted on 07/07/19)
Diana Shipping Inc., a global shipping company specializing in the ownership of dry bulk vessels, has announced that, through a separate wholly-owned subsidiary, it has entered into a time charter contract with Uniper Global Commodities SE, Düsseldorf, for one of its Ice Class Panamax dry bulk vessels, the m/v Atalandi. The...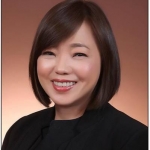 (Posted on 04/07/19)
The Council of the Singapore Shipping Association (SSA) - the industry voice of Singapore's maritime community - has made history by nominating the Association's first-ever female President since its founding in 1985.At SSA's 23rd Annual General Meeting held on 26 June 2019, the 2019/2021 Council elected Caroline...
(Posted on 04/07/19)
ESL Shipping is celebrating 70 years in business. This day 70 years ago, the contract was signed to acquire 1911-built steamer Marja-Liisa Nurminen from John Nurminen. The vessel was renamed Arkadia, starting the tradition to name company's vessels after places in Helsinki. In today's standards, the vessel was old and small...