Shipping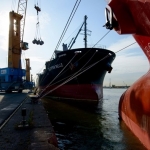 (Posted on 08/05/19)
Clipper Bulk A/S, a global operator of Handysize and Supramax vessels, has announced a series of initiatives to strengthen its business platform amid continued weak markets. Initiatives include agreements to strengthen the company's financial position, downsizing of organization and office network, other cost savings, changes...
(Posted on 08/05/19)
AXSMarine has concluded an agreement with exactEarth for a highly improved satellite AIS coverage with the addition of exactView RT powered by Harris. This is adding a high volume of Real Time AIS data collected via 60+ payloads aboard the Iridium NEXT satellites constellation.Representing a brand-new capability for the global maritime...
(Posted on 08/05/19)
V.Group, a leading global provider of ship management and marine support services, has announced the appointment of Graham Westgarth as Chief Executive Officer. Graham has served on V.Group's board since September 2018 and will take over from Ian El-Mokadem who has informed the Board of his desire to leave the company.Graham...
(Posted on 08/05/19)
ESL Shipping's climate-smart newbuildings, Viikki and Haaga have received a best five-star environmental rating from Clean Shipping Index (CSI). Clean Shipping Index is an independent system to verify comprehensively vessels' environmental performance. It's a non-profit organization and the methodology used is...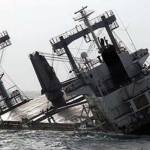 (Posted on 29/04/19)
INTERCARGO's Bulk Carrier Casualty Report 2018 provides an analysis of reported bulk carrier losses during theperiod from 2009 to 2018, when 188 lives were lost and 48 bulk carriers over 10,000 dwt were identified as total losses.Although there has been no reported loss of a bulk carrier in 2018 and the ten-year trends in...
(Posted on 29/04/19)
Safety is what the regulatory work of IMO and classification societies is all about. A set of draft guidelines up for final voting at MSC 101 in June 2019 addresses a number of important concerns and reflects a new regulation philosophy that promises more flexibility.While in the past, IMO and other regulatory bodies typically issued...