Shipping
(Posted on 08/04/19)
Leading classification society ClassNK has developed "Guidance for onboard use of Compliant Fuel Oil with SOx regulation from 2020" and an implementation plan sample for switching to compliant fuel oil in order to support the industry in complying with the sulphur cap which will be enforced starting on 1 January 2020...
(Posted on 08/04/19)
Hamburg Süd and CNCo have received regulatory approval and completed the transfer of RAO and the bulk activities in Furness Withy and Aliança Navegação e Logística to CNCo.Hamburg/Singapore, April 1, 2019. Hamburg Süd and The China Navigation Company (CNCo), a subsidiary of the Swire Group,...
(Posted on 08/04/19)
Speaking in Istanbul, Simon Bennett, Deputy Secretary General of the International Chamber of Shipping (ICS) has warned that avoiding overcapacity and unsustainably low freight rates is still a major challenge ten years after the massive downturn of 2008.Mr Bennett said: "In that time shipping companies needed to show restraint...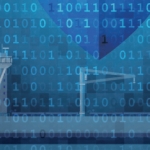 (Posted on 02/04/19)
Leading classification society ClassNK has released the ClassNK Cyber Security Approach which outlines its basic approach to ensuring onboard cyber security for ships. It was released alongside its Guidelines for Designing Cyber Security Onboard Ships for newbuilding designs as the first part of the ClassNK Cyber Security Series...
(Posted on 02/04/19)
The Baltic Index Council (BIC) has announced its decision on the implications of the IMO 2020 Sulphur Cap for the Baltic Exchange's timecharter indices. As formally announced to the Baltic Exchange members, the Baltic will be adding clarificatory wording to its Capesize, Panamax, Supramax and Handysize vessel descriptions...
(Posted on 02/04/19)
Over the last few months the rudders and running gear of different types of vessels were given an Ecoshield protective coating at yards in the USA, Mexico, Canada, Turkey, Poland, Malta, Romania, China and Singapore. Most of the ships treated belonged to different owners. Some of them were new customers, others returning...