Shipping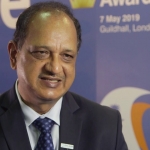 (Posted on 17/04/20)
The Indian Register of Shipping (IRClass) is taking a pragmatic and practical approach in rendering services to its clients during this period of unprecedented challenges posed by global restriction in personnel movement to reduce the spread of COVID-19 pandemic.IRClass' aim is to manage and adapt to the ever-changing circumstances...
(Posted on 17/04/20)
Survitec has ramped up its operations in China following government initiatives to get the world's second largest economy moving again after three months in lockdown.Survitec is a global leader in survival and safety solutions to the marine, defence, aviation and energy markets."While strict controls remain in place,...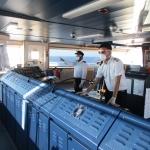 (Posted on 14/04/20)
Current coronavirus policy as applied to shipping is a potentially disastrous "own goal" that threatens not only the mental health and human rights of seafarers, but also the viability of ocean supply chains on which those in lockdown depend, according to an alliance of leading shipowners and managers.At present, more...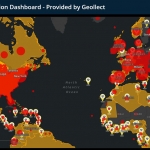 (Posted on 14/04/20)
A new COVID-19 Tracking Tool developed by global marine insurer North has been made available as a shared resource to the International Group of P&I Clubs.The online tool, first released by North in February, was formally launched via the IG website this week. It details the extent of COVID-19 and the numerous response measures...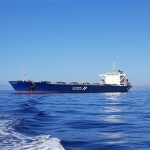 (Posted on 14/04/20)
SAFEEN, Abu Dhabi Ports' maritime service arm, has announced a successful acquisition of a Post Panamax bulk carrier, making it largest vessel ever to join its inventory.Built in Romania and in service since 2006, the vessel will operate under the name "HAFEET" and will initially undergo an extensive conversion...
(Posted on 14/04/20)
The Maritime Authority of Jamaica (MAJ) has acted to assist ships and seafarers during the coronavirus pandemic by extending licences and postponing the renewal of official documentation for several months.This policy position was approved by the Minister of Transport and Mining, the Hon. Robert Montague, who emphasised the critical...