Shipping
(Posted on 02/08/18)
Scorpio Bulkers Inc. has announced that the Company has received a commitment from ABN AMRO Bank N.V. and Norddeutsche Landesbank Girozentrale for a loan facility of up to $60.0 million. The loan facility will be used to finance up to 60% of the fair market value of two Ultramax dry bulk vessels (SBI Perseus and SBI Phoebe)...
(Posted on 02/08/18)
Diana Shipping Inc., a global shipping company specializing in the ownership of dry bulk vessels, has announced that, through a separate wholly-owned subsidiary, it has entered into a time charter contract with Koch Shipping Pte. Ltd., Singapore, for one of its Capesize dry bulk vessels, the m/v Seattle. The gross charter rate is...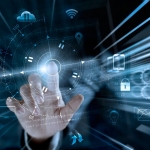 (Posted on 26/07/18)
Daewoo Shipbuilding & Marine Engineering Co., Ltd. (DSME) has received approval in principle (AiP) from LR for the DSME Smart Ship Solution (DS4), receiving the Cyber SECURE notation, which confirms compliance with LR's cyber security requirements for smart ships.As we have seen, the marine industry is far from immune...
(Posted on 26/07/18)
GeelongPort in Australia has joined forces with The Mission to Seafarers Geelong to raise awareness of the impact smoking has on seafarer's health and wellbeing.Tabacco kills more than 7 million people each year. More than 6 million of those deaths are caused by direct tobacco use, while around 890,000 are the result of non...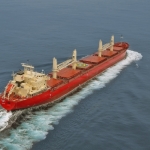 (Posted on 19/07/18)
Fednav Limited has taken ownership of a 60th bulk carrier, an important milestone in the comany's history. This vessel, the MV Federal Dee, is the latest in a series of 22 box-hold handysize bulk carriers of 34,500 deadweight tons ordered from Oshima Shipyard of Japan since 2013.As the world's largest operator of ice...
(Posted on 19/07/18)
Leading Classification Society ClassNK granted an Approval in Principle (AIP) based on its Rule Part GF which adopts IGF Code (regulation for ships using low-flashpoint fuels) to NYK Line and Japan Marine United (JMU) for their joint project on the concept design of an LNG-fueled 200K DWT bulk carrier.The design is based on a 200K...