Shipping
(Posted on 10/06/19)
In advance of its AGM in the Faroe Islands, the global trade association for shipowners, the International Chamber of Shipping (ICS), has launched its Annual Review 2019, providing in-depth insight into the most pressing issues confronting shipping, which moves about 90% of global trade.ICS Chairman, Esben Poulsson, explains: &ldquo...
(Posted on 10/06/19)
Leading Classification Society ClassNK has released its Guidelines for Software Security which target software developers, system integrators, and more.As part of the ClassNK Cyber Security Series, ClassNK regularly releases guidelines and standards that outline cyber security measures based on the recently-released ClassNK Cyber...
(Posted on 10/06/19)
As Alfa Laval Aalborg boiler solutions celebrate 100 years in the marine industry, they are also leading the way in today's era of change. With the 2020 sulphur cap rapidly approaching, Alfa Laval is delivering multi-fuel Aalborg boiler solutions and helping customers prepare existing boiler systems for tomorrow's fuel...
(Posted on 10/06/19)
The Indian Register of Shipping (IRClass), a leading ship classification society, is seeking growth opportunities in the European market.Having already established a strong presence in Asia and Middle East with several new offices opened during the last two years in Saudi Arabia, Qatar, Abu Dhabi, Malaysia and Indonesia, IRClass...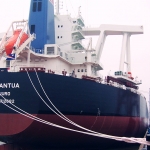 (Posted on 30/05/19)
Star Bulk Carriers Corp., a global shipping company focusing on the transportation of dry bulk cargoes has announced that it has entered into an en-bloc definitive agreement with entities controlled by Delphin Shipping LLC, an entity affiliated with Kelso & Company, pursuant to which the Company will acquire eleven operating...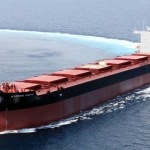 (Posted on 30/05/19)
Safe Bulkers, Inc., an international provider of marine drybulk transportation services, has announced its unaudited financial results for the three months period ended 31 March, 2019.Dr. Loukas Barmparis, President of the Company, said: ''We started 2019 profitably despite the material weakness of the charter market...