Shipping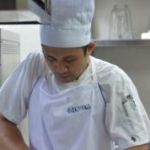 (Posted on 13/12/21)
Festive and celebratory dishes can lift the spirits of crew members who are spending more time away from family amid the crew change challenges posed by the COVID pandemic.Christian Ioannou, Managing Director of MCTC, believes meals prepared for special events such as religious and cultural festivals, birthdays or anniversaries...
(Posted on 13/12/21)
Leading Classification Society ClassNK has released its "Guidelines for Remote Surveys (Ver. 3.0)." Based on the expertise gained from carrying out many remote surveys, the guidelines have been updated to provide clarification of applicable remote survey items and procedures."The Guidelines for Remote Surveys&rdquo...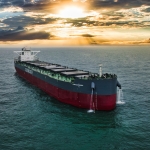 (Posted on 07/12/21)
Singapore headquartered Synergy Marine Germany GmbH, a subsidiary of the Synergy Group, has signed an agreement to manage part of the bulk carrier fleet owned by Oldendorff Carriers, one of Germany's foremost shipowners and one of the world's leading dry bulk operators.Dexter Jeremiah, Managing Director Operations of...
(Posted on 07/12/21)
Working with InterManager, the international trade association for the ship management industry, Lloyd's Register (LR) has used its SafetyScanner machine learning technology to identify new, previously unseen insights surrounding lifeboat accidents, which will help improve lifeboat safety at sea.Concerned about lifeboat safety...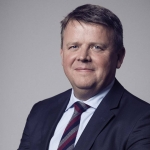 (Posted on 02/12/21)
Hong Kong-based Pacific Basin Shipping Limited has announced the launch of its PB Carbon Neutral Voyage Programme. The Company currently operates around 250 dry bulk ships of which 120 are owned and is one of the world's leading owners and operators of modern Handysize and Supramax dry bulk vessels.For Pacific Basin customers...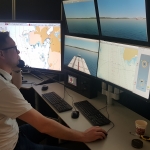 (Posted on 30/11/21)
Classification society DNV has introduced the shipping industry's first competence standard for vessel remote control centre operators (RCCO). The standard is supported by a new recommended practice that offers a certification scheme for RCCOs. Together, they provide a framework for training, assessing, and certifying personnel...