Shipping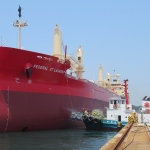 (Posted on 30/06/19)
Last week at the Oshima Shipyard in Japan, Fednav Limited took delivery of the Federal St Laurent, its latest Great Lakes-suitable handysize vessel. The ceremony was attended by officials from both Fednav and Oshima together with Ms. Denisha Lubiani of Alcoa, the godmother of the vessel.Fednav Limited is privately owned and Canada...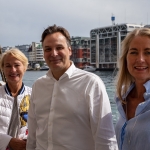 (Posted on 27/06/19)
From 1 July, after over 20 years as CEO, Camilla Grieg will take the position as Chair of the Board of Grieg Star. At the same date, Matt Duke takes over as CEO.Grieg Star is a ship owning and operating company within the open hatch and dry bulk segments. They are a part of the Grieg Group, with a history back to 1884. Together...
(Posted on 27/06/19)
As a direct response to the joint ownership and new collaboration between Seagull and Videotel, Seagull is happy to offer a NEW and FREE training title on Seafarers Mental Health and Wellbeing. The title is produced by Videotel in partnership with ISWAN – International Seafarers Welfare and Assistance Network , and is offered...
(Posted on 27/06/19)
Britannia P&I Club is hosting a one-day Members' seminar in Piraeus on Thursday 27 June. The seminar is aimed at senior managers, superintendents, DPAs and serving officers of Britannia's Members.The programme will include presentations on the implications and challenges of the Sulphur Cap 2020, passage planning...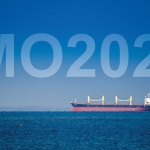 (Posted on 21/06/19)
IMO2020 is getting closer and the currently discussed approaches to meet IMO2020 requirements will generate additional pressure to the industry and thus put many shipping and commodity trading companies in a challenging situation. But how can digitalization help to meet and manage the IMO2020 regulations?Digitalization is a core...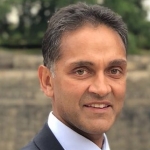 (Posted on 21/06/19)
International maritime charity Sailors' Society is welcoming a "dynamic and effective leader" as its new director general.Prasanta Roy, who has 25 years of experience in leadership and governance within the banking and finance industry, is stepping down as a trustee of the charity to take the key role.Sandra Welch...