Shipping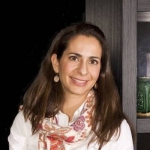 (Posted on 04/11/19)
Diana Shipping Inc., a global shipping company specializing in the ownership of dry bulk vessels, has announced the appointment of Ms. Semiramis Paliou to the office of Deputy Chief Executive Officer, effective immediately. She is the daughter of Diana founder Simos Palios. Ms. Paliou has served as a director of the Company since...
(Posted on 04/11/19)
West of England P&I Club, ("West") a leading mutual insurer, is strengthening its efforts to ensure that its Members are fully conversant with the latest position on a range of legal matters.The most recent seminar, which took place in October at the Nimb Hotel in Copenhagen, a country where West has many owner and...
(Posted on 04/11/19)
Ship operators are placing greater recognition on the role crew members play as the key to reaching higher efficiency goals, according to crew specialist Danica, which is expanding to meet the growing demand for quality crew services.As part of its expansion plans, the company will shortly open a new office in Riga, Latvia, and...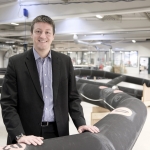 (Posted on 28/10/19)
For the last decade, the 'VIKING Shipowner Agreement' has been a widely recognised concept among commercial ship and offshore asset owners looking to gain safety related efficiencies by streamlining equipment sourcing, servicing and compliance.With 'Safety Management' available at the top tier, VIKING is...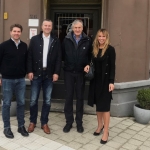 (Posted on 28/10/19)
Hydrex and Subsea Industries have a new representative agent in Norway. GearConsult AS will represent and support Hydrex services and Subsea Industries products throughout the country.Ms. Tamara Slight, External Relations Executive for Subsea Industries and Hydrex commented on the appointment: "We are proud to welcome GearConsult...
(Posted on 28/10/19)
The Danish Maritime Authority (DMA) has approved the application by the Indian Register of Shipping (IRClass) for authorisation as a "Recognised Organisation" (RO).Seeking RO status from key maritime flags is part of IRClass' strategy to expand its presence in Europe. The company already has offices in the UK,...