Shipping
(Posted on 04/10/18)
One of the world's leading paint and coating suppliers, Jotun, has co-operated with Seagull Maritime AS, to develop an informative set of e-learning modules on the theme of onboard paint maintenance, with emphasis on in-service treatments.Corrosion is an enemy of any steel structure in a salt-water environment. One of the...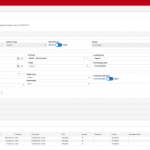 (Posted on 28/09/18)
On 20th September 2018, Singular Point released MARiS, a complete commercial shipping and chartering solution, designed to fulfil Singular Point vision to provide the market with the most advanced solutions, allowing companies to finally take back the ownership of their processes and intellectual property. "We are very proud...
(Posted on 28/09/18)
The fight against bribery and corruption in the shipping world is being led by Palau International Ship Registry (PISR) which is currently the first and the only ship registry to have implemented and be certified for ISO 3700: 2016 related to anti-bribery and anti-corruption standards. Governments across the world have made...
(Posted on 28/09/18)
ClassNK has released the "PrimeShip-PSC Intelligence" to assist the improvement of PSC performance of shipping companies, provided free of charge.Based on the database of PSC reports inputted by ship managers, shipowners, and ClassNK, the software enables users to comprehend trends of the PSC findings pointed out by...
(Posted on 28/09/18)
In a move to continue strengthening their logistical operations, World Fuel Services (WFS) has welcomed a new supply vessel to its offering. The 75m LOA, 3100 DWT product tanker, Whitstar, was deployed in early September 2018 to operate along the east and south coast with the task of servicing UK terminals Owned by Whitaker Tankers...
(Posted on 28/09/18)
Lloyd's Register certified marine risk assessor and maritime software developer, Prevention at Sea, has recently signed two Memorandums of Understanding (MOUs). The first one has been signed with SQLearn, a leading e-Learning company that provides technological training solutions, and the two companies will collaborate...