Shipping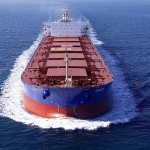 (Posted on 26/02/19)
Safe Bulkers, Inc., an international provider of marine drybulk transportation services, has announced its unaudited financial results for the three and twelvemonths period ended 31 December, 2018.Dr. Loukas Barmparis, President of the Company, said: ''We closed 2018 profitably, having refinanced a largeportion of our...
(Posted on 26/02/19)
Ship owners need more than a simple warning from regulators as new rules affecting global shipping operations come into play – they need stronger support, according to Panos Kirnidis, CEO of Palau International Ship Registry (PISR)."My frequent talks with ship owners throw up the same points at every meeting: the value...
(Posted on 26/02/19)
Crew management specialist Danica is pleased to announce it has been entrusted with the crew management of the newbuilding ultramax Port Imabari for Lisbon headquartered Portline Bulk International. Delivered in January, the 63,500 DWT Port Imabari, equipped with four 30.5 tonnes (SWL) grab cranes, was built at Japan&rsquo...
(Posted on 26/02/19)
The Secretary General of the International Maritime Organization (IMO), Mr Kitack Lim, is due to attend a High Level Symposium (HLS) being hosted by the Maritime Authority of Jamaica (MAJ) in Kingston this week. Jamaica's Minister of Transport and Mining, The Hon. Robert Montague, will chair the symposium, which will...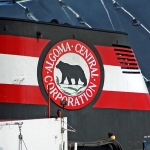 (Posted on 12/02/19)
Algoma Central Corporation, a leading provider of marine transportation services, has announced that Ken Bloch Soerensen has resigned as President and Chief Executive Officer to spend more time with his family in Europe. Gregg A. Ruhl, the current Chief Operating Officer, has been named President and Chief Executive Officer and...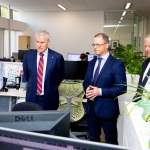 (Posted on 12/02/19)
Australia's Deputy Prime Minister and Minister for Infrastructure, Transport and Regional Development Michael McCormack has welcomed the opportunity to learn more about another great Australian business success story, OMC International, with its award-winning e-Navigation technology designed to improve transits for large commercial...