Shipping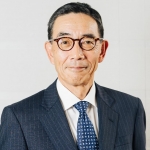 (Posted on 20/03/20)
Current Senior Executive Vice President Hiroaki Sakashita has been appointed as President & CEO as well as a Representative Director of leading classification society ClassNK, effective 18 March 2020. Current Senior Executive Vice Presidents Tetsuya Kinoshita, Junichiro Iida, and Dr. Toshiyuki Shigemi will continue in their...
(Posted on 20/03/20)
In a statement to the shipping industry, Posidonia has announced:In view of the escalating challenges we all face as a result of the Coronavirus-COVID-19 pandemic and the need to safeguard the health and wellbeing of our exhibitors and visitors while at the same time complying with WHO and Greek Government guidelines, we have decided...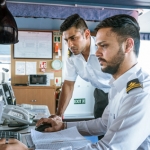 (Posted on 16/03/20)
Anglo-Eastern, one of the world's leading ship managers, has completed the successful roll-out of DNV GL's Navigator Port to its fleet of more than 600 vessels. Navigator Port software is used daily onboard several thousand ships worldwide for management of port documentation, assisting seafarers in navigating the...
(Posted on 16/03/20)
A mental health and wellness helpline service set up to support sea and shore-based maritime personnel worldwide is receiving increasing requests for assistance as the coronavirus (Covid-19) pandemic crisis mounts.iCALL for Seafarers is a free, confidential and anonymous psychological helpline for the worldwide maritime community...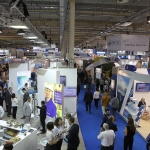 (Posted on 16/03/20)
Tech start-ups and entrepreneurs will wow Posidonia 2020's visitors and delegates this summer with their latest, high tech, digitally-enabled and data-driven solutions to age-old legacy problems, as well as with a fresher perspective for a more sustainable and efficient future for the shipping industry. They will showcase...
(Posted on 16/03/20)
Leading Classification Society ClassNK released its CBM Guidelines that explain the revised rules for using Condition Based Maintenance (CBM) in class surveys to promote the use of CBM technology.Condition based maintenance, a method for monitoring the operating state of equipment, diagnosing the state of said equipment based upon...