Shipping
(Posted on 21/01/20)
Toni Rönnberg, M.Sc. in Economics, has been appointed Commercial Director and a member of Management Team of ESL Shipping and AtoB@C Shipping, effective in March 2020. Rönnberg will report to Managing Director Mikki Koskinen.Since 2013 Rönnberg has been Sales Director of Stena Recycling Oy and responsible for steel...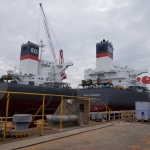 (Posted on 21/01/20)
A rare event is planned for Japan in March 2020: Four newbuildings out of five, which are currently under construction at Oshima in Japan, will be christened within just two hours on 10th March 2020:100,000 tdw "Dietrich Oldendorff"; 62,500 tdw "Beate Oldendorff"; 62,500 tdw "Benjamin Oldendorff&rdquo...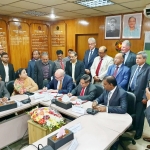 (Posted on 21/01/20)
On 14th January, Gentium and Damen Shipyards Group signed a memorandum of understanding (MoU) with the Ministry of Industry of Bangladesh in Dhaka. Also present at the signing ceremony were representatives of the Netherlands Embassy in Bangladesh, who are supporting Gentium-Damen in their undertaking.The goal of the MoU is to establish...
(Posted on 21/01/20)
Leading classification society ClassNK has issued a Statement of Compliance (SoC) to "PHP Ship Breaking and Recycling Industries Limited (PHP)", a ship recycling facility in Chattogram (Chittagong), Bangladesh, verifying that the facility is in line with the Hong Kong International Convention for the Safe and Environmentally...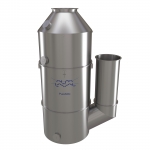 (Posted on 14/01/20)
In June 2018, Greek dry bulk operator Safe Bulkers selected Alfa Laval to retrofit 20 of its vessels with Alfa Laval PureSOx scrubber systems for exhaust gas cleaning. The company has now gone on to sign a long-term Alfa Laval Service Agreement, which will safeguard compliance through connectivity and more.Safe Bulkers ordered PureSOx...
(Posted on 14/01/20)
Leading Classification Society ClassNK has released its "Guidelines for Automated/Autonomous Operation of ships ~Design development, Installation and Operation of Automated Operation Systems/Remote Operation Systems~".In the field of ships, research and development of technology related to maritime autonomous surface...