Shipping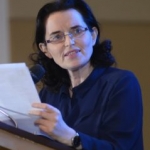 (Posted on 17/05/21)
Amid growing fears of an impending escalation of the humanitarian crisis facing seafarers, SRI, the international pan-industry body researching maritime and seafarers' law, applauds the recent initiative from United Nations Agencies to protect seafarers' rights during the COVID-19 pandemic. Urging all cargo owners and...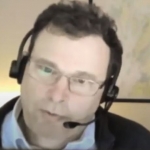 (Posted on 17/05/21)
The introduction of rules last year to reduce ship sulphur emissions is resulting in a significant hike in operational expenditure for ship managers, with the use of low and very low sulphur fuel potentially resulting in system and engine damage.Speaking recently during a webinar organised by trade association management company...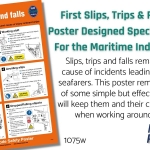 (Posted on 11/05/21)
Maritime Progress, a major player in the photoluminescent marine signage arena has developed a new Slips, Trips & Falls poster designed specifically for the Marine Industry.Deborah Egan, Director commented "Slips, trips, and falls remain the main cause of incidents leading to injury for seafarers but the unique nature...
(Posted on 11/05/21)
A new release of The Swedish Club's Trade Enabling Loss Prevention tool (TELP), the next generation of loss prevention, has just been launched to Club members.In addition to real time personalised loss prevention advice, tailored to their location, and voyage profile TELP 2.0 now provides members with targeted Bunker Alerts...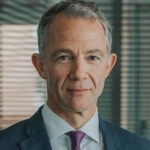 (Posted on 06/05/21)
Columbia Shipmanagement (CSM) has continued its recent expansion by agreeing a strategic partnership with the highly respected Norwegian ship owner and operator Seatrans AS.The joint venture company will be named Stödig Ship Management AS and will operate out of Seatrans' offices in Bergen Norway. All Seatrans'...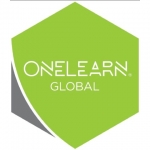 (Posted on 06/05/21)
Recently launched OneLearn Global, created to provide modern-day training solutions to serve the maritime, energy, hospitality and industrial sectors, has immediately signed up to the Neptune Declaration on Seafarer Wellbeing and Crew Change.Joining over 750 other signatories, who have pledged to work together across the value chain...