Shipping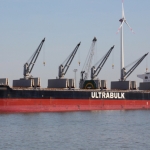 (Posted on 13/02/23)
Leading Japanese ship manager Temm Maritime Co. Ltd. has signed an agreement with Ocean Technologies Group (OTG) to implement the award-winning Ocean Learning Platform (OLP) solution across its full fleet of bulkers and container vessels.This new partnership will give Temm Maritime and its crews access to a wealth of premium e-learning...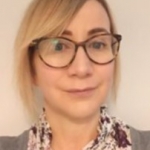 (Posted on 13/02/23)
Leading maritime safety training company Stream Marine Group (SMG) has reflected on its most successful year to date in 2022 after trading at twice its size pre-lockdown, thanks to a significant rise of companies seeking its expertise in alternative fuels training.Last year saw SMG bring the three arms of the business – Stream...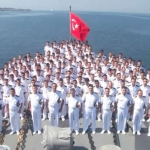 (Posted on 10/02/23)
In the wake of the recent devastating earthquakes, KVH has announced that it is now offering free VoIP calls to Turkey and Syria for seafarers, anticipating that this service will be available through the end of February 2023. Seafarers can use their KVH TracNet hybrid terminals and TracPhone VSAT-only terminals to connect with...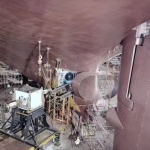 (Posted on 08/02/23)
The technology group Wärtsilä has successfully retrofitted an inline shaft generator system on the 'Berge Toubkal', a cape-size bulk carrier owned by Singapore-based Berge Bulk. This is the marine industry's first-ever shaft generator retrofit, and its successful completion will improve the vessel&rsquo...
(Posted on 08/02/23)
The operational performance of a vessel is set to be boosted with an innovative new digital solution designed to provide a holistic ship management system that brings together the fragmented capabilities of data collection and analysis under one platform.The project, which is a collaboration between Columbia Shipmanagement (CSM),...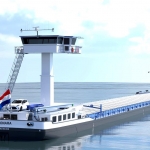 (Posted on 06/02/23)
Inland shipping construction yard Concordia Damen will deliver two 'CDS Dry Cargo 110' vessels to Amer Shipping. Sustainability considerations and the hull shape of this in-house developed ship type were the deciding factors, partly because it allows skippers to sail longer at (very) low water levels, which is predicted to occur...