Shipping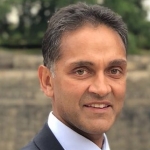 (Posted on 21/06/19)
International maritime charity Sailors' Society is welcoming a "dynamic and effective leader" as its new director general.Prasanta Roy, who has 25 years of experience in leadership and governance within the banking and finance industry, is stepping down as a trustee of the charity to take the key role.Sandra Welch...
(Posted on 21/06/19)
Representatives of the world's national shipowners' associations met last week to review the priorities of the global shipowners' association, the International Chamber of Shipping (ICS).The ICS Annual General Meeting was overshadowed by the attacks against two oil tankers in the Gulf of Oman and the very serious...
(Posted on 21/06/19)
LOC has opened a new office in Hamburg, Germany, to develop the Renewables and Shipping offering of the Group within the region. This will be the Group's sixth office in Europe and its twenty sixth office globally.Strategically located within Germany's maritime and offshore hub, LOC's new Hamburg office will enable...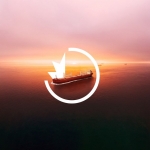 (Posted on 17/06/19)
Fednav Limited today announces that it has entered into a Development Services Agreement with CargoMetrics Technologies LLC, a maritime innovation company.Under this agreement, the two companies will work in collaboration to build systems and tools to optimize Fednav's dry bulk fleet. Drawn from the CargoMetrics performance framework...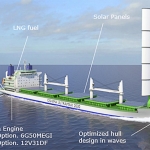 (Posted on 17/06/19)
Spurred by the IMO strategy to reduce greenhouse gas (GHG) emissions, Oshima Shipbuilding and classification society DNV GL have signed a long-term strategic cooperation to conduct research and development together on new bulk carrier designs. The first design to result from the cooperation, the "Oshima Ultramax 2030&rdquo...
(Posted on 17/06/19)
The Board of the International Chamber of Shipping (ICS) has expressed concern at the serious incidents involving the Marshall Islands flagged ship Front Altair and the Panama flagged Kokuka Courageous, in the Gulf of Oman. Addressing the issue at the ICS Annual General Meeting in the Faroe Islands, the Board has expressed the international...