Shipping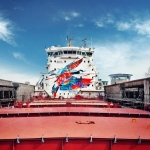 (Posted on 09/11/18)
The technology group Wärtsilä has developed a lock entry assist system that will facilitate a vessel's approach and entrance into waterway locks. The development work has been carried out in cooperation with the Canada-based CSL Group. The initial deployment of the technology will be on board the 'CSL St Laurent...
(Posted on 09/11/18)
Eagle Bulk Shipping Inc. one of the world's largest owner-operators in the Supramax / Ultramax segment, has reported financial results for the three and nine months ended September 30, 2018.Highlights for the Quarter included generated net revenues of $69.1 million , representing an increase of $6.4 million or 10% compared to the...
(Posted on 09/11/18)
Speaking in Manila, the Chairman of the International Chamber of Shipping (ICS), Esben Poulsson, has called for a comprehensive revision of the IMO STCW Convention which governs global standards for the training and certification of around two million merchant seafarers. STCW was reviewed in 2010 with the adoption of the...
(Posted on 09/11/18)
AtoB@C Shipping AB, a Swedish shipping company owned by Aspo's ESL Shipping, has acquired a 4,100 dwt dry bulk carrier of ice class 1A built in 2000. Previously, AtoB@C operated the vessel under a long-term time charter. The shipping company also owns the sister vessel of the newly acquired dry bulk carrier. This transaction improves...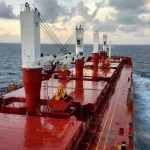 (Posted on 01/11/18)
Seanergy Maritime Holdings Corp has announced that it has entered into commercial agreements for the installation of exhaust gas cleaning systems ("scrubbers") on five of its capesize bulk carriers before the January 1, 2020 implementation date of the IMO sulfur emission cap regulations.Seanergy is an international shipping...
(Posted on 01/11/18)
Leading classification society ClassNK has released "PrimeShip-GREEN/ProSTA ver.ITTC" on 1st November 2018. It is the world's first software that calculates and analyzes a ship's speed for Energy Efficiency Design Index (EEDI) calculation in compliance with the latest International Towing Tank Conference (...