Shipping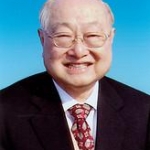 (Posted on 14/08/19)
Frank Tsao Wen-king, founder of International Maritime Carriers (IMC), has died peacefully with family members around him on 12 August. The much respected and acclaimed shipping veteran was 94 years old.His success in dry bulker business early in his career meant that he was regarded as one of the four 'kings' of modern...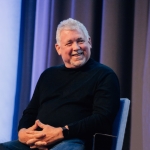 (Posted on 13/08/19)
Wallem Group is introducing collaborative inboxes to its agency business line, in a move designed to enhance responsiveness in communications by overcoming the limitations of conventional end-to-end email. The rethink on how communication takes place between Wallem's agents and its counterparties is part of a broader digital...
(Posted on 13/08/19)
Members of the Clean Shipping Alliance 2020 have welcomed a new addition to the canon of scientific literature relating to exhaust gas cleaning systems (EGCS), the latest of which indicates that continued use of residual fuels with a scrubber can help towards global CO2 reduction.CSA represents large group of leading companies from...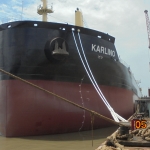 (Posted on 08/08/19)
Polska Zegluga Morska (Polsteam) has taken delivery of the bulk carrier M/V "Karlino" from the Chinese Yangfan Shipyard.This is the latest vessel from the series of eight geared bulkers, of 39,000 DWT, initiated in 2016 by m/v "Armia Krajowa. Bulk carriers from this series have been sailing in the Polsteam fleet for several years...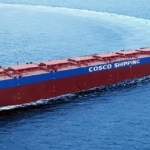 (Posted on 08/08/19)
MacGregor, part of Cargotec, has signed a framework purchasing agreement with COSCO Shipping to support MacGregor spare parts and service of equipment installed on their fleet of more than 1000 ships operating worldwide."We are looking forward to increasing our collaboration with COSCO Shipping," says John Carnall, Senior...
(Posted on 08/08/19)
Leading Classification Society ClassNK is participating in the "Cross-industrial Working Group Related to Zero Emission Alternative Ship Fuels" established by the CCR Study Group. This working group which ClassNK acts as secretariat to aims to reduce CO2 emissions in the international value chain by use of methane synthesized...