Shipping
(Posted on 06/03/20)
The Thome Group is delighted to announce that it has won the Green4Sea Dry Bulk Operator Award, which was announced during a ceremony at the Yacht Club of Greece on 3rd March 2020.The win recognised that the Thome Group was a "ship operator of bulk carriers that demonstrated environmental excellence and performance."...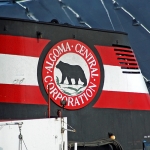 (Posted on 02/03/20)
Algoma Central Corporation, has announced its results for the year ended December 31, 2019. Algoma owns and operates the largest fleet of dry and liquid bulk carriers operating on the Great Lakes - St. Lawrence Waterway, including self-unloading dry-bulk carriers, gearless dry-bulk carriers, cement carriers, and product tankers....
(Posted on 02/03/20)
Scrubber reliability and their emissions reducing efficiency were addressed in February during a technical seminar in which members of the Clean Shipping Alliance (CSA) 2020 reported on the installation and performance of their respective exhaust gas cleaning systems.A shipowner panel comprising Grimaldi Group, Genco Shipping and...
(Posted on 02/03/20)
DNV GL, the risk management and system assurance company, has launched a venture fund in response to the challenges of the "decade of transformations," which will be defined by the energy transition and the fourth industrial revolution. DNV GL Ventures will build a portfolio of between 15-20 startups in the next four...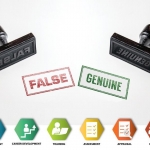 (Posted on 28/02/20)
The problem of fraudulent certificates is well-known and pronounced in the maritime industry. Already in 2001 the IMO detected 12.635 cases of certification forgery. While this figure is shocking enough, there is no way of knowing how many other cases have gone undetected.While the scale of the problem is unquantifiable, the fact...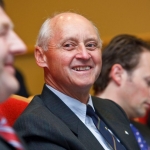 (Posted on 28/02/20)
Wilhelm Wilhelmsen (born 8 June 1937) passed away on 22 February. Through a long career, he was a very well-respected business leader and spokesperson for Norwegian shipping and the maritime industry at large.Wilhelm Wilhelmsen represented the fourth-generation family owner of the Wilhelmsen group, a maritime industry group established...