Shipping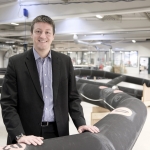 (Posted on 28/10/19)
For the last decade, the 'VIKING Shipowner Agreement' has been a widely recognised concept among commercial ship and offshore asset owners looking to gain safety related efficiencies by streamlining equipment sourcing, servicing and compliance.With 'Safety Management' available at the top tier, VIKING is...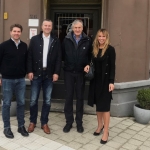 (Posted on 28/10/19)
Hydrex and Subsea Industries have a new representative agent in Norway. GearConsult AS will represent and support Hydrex services and Subsea Industries products throughout the country.Ms. Tamara Slight, External Relations Executive for Subsea Industries and Hydrex commented on the appointment: "We are proud to welcome GearConsult...
(Posted on 28/10/19)
The Danish Maritime Authority (DMA) has approved the application by the Indian Register of Shipping (IRClass) for authorisation as a "Recognised Organisation" (RO).Seeking RO status from key maritime flags is part of IRClass' strategy to expand its presence in Europe. The company already has offices in the UK,...
(Posted on 28/10/19)
DNV GL, the risk management and quality assurance company, is strengthening its commitment to exploring new ocean opportunities by dedicating extra resources to its ocean space research programme. The programme works with stakeholders from business, government and academia to create best practices and standards. It also seeks a...
(Posted on 28/10/19)
Global ship manager Anglo-Eastern has inked a memorandum of understanding on cyber security with Naval Dome.Signed by Capt. Bjorn Hojgaard, CEO of Anglo-Eastern, and Naval Dome CEO Itai Sela, the agreement underpins the ship manager's commitment to protecting the vessels and personnel under its management from cyber-attack...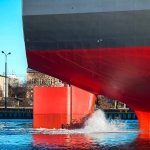 (Posted on 18/10/19)
DNV GL's is continuing long-standing efforts to ensure safe performance of aft most propeller shaft bearings. The class society has recently updated its oil lubrication acceptance criteria to differentiate between environmentally acceptable lubricants (EALs) and mineral oils in terms of their ability to form a reliable lubricant...