Shipping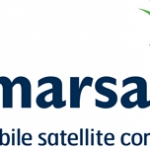 (Posted on 30/06/20)
Inmarsat, the world leader in global, mobile satellite communications, has published a new report focusing on the way technology can benefit crew safety, health and wellbeing at sea, at a moment when COVID-19 has exposed the welfare of seafarers to global scrutiny."Welfare 2.0: How can the next generation of technology enable better...
(Posted on 30/06/20)
The Middle East Navigation Aids Service (MENAS) has recently invested $20,000 in upgrading its Aids to Navigation (AtoN) in the Middle East Gulf despite some ship owners still not paying navigational dues that are owed.MENAS has previously warned of the need to upgrade or replace the navigational aids as they near the end of their...
(Posted on 25/06/20)
Despite a universal campaign from all sectors of the shipping industry to classify seafarers as key workers, and to facilitate crew transfers, many governments are still dragging their heels, says INTERCARGO, the body representing the world's dry bulk shipowners.INTERCARGO estimates that 30% of all seafarers on cargo ships...
(Posted on 25/06/20)
Captain Rajesh Unni, CEO and Founder of Synergy Group, has released a statement to mark this year's Day of the Seafarer on 25 June."The Day of the Seafarer is when we take stock and appreciate the hard-working, professional and frequently heroic souls that make world trade possible. We owe them so much, especially now during...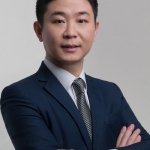 (Posted on 25/06/20)
Maritime Law specialist Hill Dickinson's position at the centre of the Hong Kong shipping services sector has been further emphasised by the reaffirmation of its place on an important maritime board.Edward Liu, Hill Dickinson counsel in Hong Kong, has been reappointed by the Secretary for Transport and Housing as a co-opted...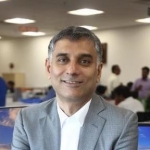 (Posted on 19/06/20)
Shipping should urgently implement a range of short-term efficiency gains to reduce carbon emissions while also embracing more radical long-term sustainability challenges if it wants to get ahead of the regulatory curve, believes Captain Rajesh Unni, CEO and Founder of Synergy Group, one of the world's leading ship managers...