RUSAL alloy included in Russian Maritime Register of Shipping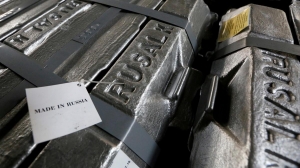 (Posted on 16/09/21)
RUSAL, a leading global aluminium producer, has announced the inclusion of an aluminium-scandium alloy developed by the Company in the Russian Maritime Register of Shipping.
The classification society of the Russian Maritime Register of Shipping has issued amendments to the Rules for the Classification and Construction of Sea-Going Ships, as well as the Rules for Technical Supervision during the Construction of Ships and Manufacture of Materials and Products for Ships. According to these changes, the aluminium-scandium alloy 1581 (Al-Mg-S?), developed by RUSAL, is now included in the relevant sections of the rules, including requirements for welded joints.
The properties of semi-finished products from the new alloy will reduce the weight of ship parts, reduce fuel consumption, and, therefore, minimize impact on the environment.
"The addition of RUSAL's new alloy to the Maritime Register allows engineers to use semi-finished products at the design stage. This is important for such a dynamic and developing industry of shipbuilding in Russia and globally", said Viktor Mann, Technical Director of RUSAL.
In April, RUSAL launched a new brand of aluminium-scandium solutions - ScAlution. Thanks to their technological, physical and mechanical qualities, alloys contribute to a decrease in vehicle weight, fuel consumption and emissions into the atmosphere. These alloys are in demand across all aluminium-consuming sectors.
RUSAL accounts for about 5.8% of global production of aluminium, 6.5% of alumina production and 44% of RUSAL's production accounts for value added products.
Latest News
(Posted on 26/11/23)
Shi.E.L.D. Services has selected Spinergie as its preferred digitized solution provider to monitor and... Read more
(Posted on 26/11/23)
Thousands of cadets and trainees in India will benefit from in-depth wellness training and support thanks... Read more
(Posted on 17/11/23)
As shipping continues its journey to decarbonisation, INTERCARGO will host a special forum in Athens... Read more
(Posted on 13/11/23)
INTERCARGO was deeply saddened and concerned to hear of the reported appalling missile attack on the... Read more
(Posted on 13/11/23)
A new-look Wellness at Sea Awareness Campaign for seafarers, their families and shore staff that &ldquo... Read more
(Posted on 05/11/23)
Classification society DNV has entered into a Joint Development Project (JDP) with AL Group and its... Read more
(Posted on 31/10/23)
Samsung Heavy Industries (SHI) and leading classification society DNV have inked a Memorandum of Understanding... Read more
(Posted on 31/10/23)
WISTA International, during its Annual General Meeting (AGM) held in Montevideo, Uruguay, on 25 October... Read more
(Posted on 31/10/23)
Members of INTERCARGO met in Athens last week for the Association's Annual General Meeting, Executive... Read more
(Posted on 26/10/23)
The Columbia Group (Columbia) has opened a new manning agency, Columbia Shipmanagement Vietnam (CSM... Read more