Shipping
(Posted on 02/04/19)
The Baltic Index Council (BIC) has announced its decision on the implications of the IMO 2020 Sulphur Cap for the Baltic Exchange's timecharter indices. As formally announced to the Baltic Exchange members, the Baltic will be adding clarificatory wording to its Capesize, Panamax, Supramax and Handysize vessel descriptions...
(Posted on 02/04/19)
Over the last few months the rudders and running gear of different types of vessels were given an Ecoshield protective coating at yards in the USA, Mexico, Canada, Turkey, Poland, Malta, Romania, China and Singapore. Most of the ships treated belonged to different owners. Some of them were new customers, others returning...
(Posted on 02/04/19)
BIO-UV Group has completed successfully the testing of an enhanced BIO-SEA ballast water treatment system designed to reduce further the time in which treated water has to be held onboard prior to discharge overboard.Holding time is the minimum period between the uptake and discharge of ballast water to ensure it has been properly...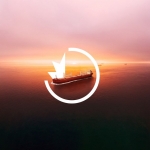 (Posted on 27/03/19)
Fednav has inaugurated the 61st season of the St. Lawrence Seaway with its vessel, the Federal Kumano. At a ceremony at the Saint-Lambert Lock and in the presence of many dignitaries, Fednav's president launched the celebrations surrounding the company's 75th anniversary.Fednav President and Chief Executive Officer...
(Posted on 27/03/19)
Reaping the full benefits of incident investigations is a complex challenge. DNV GL integrated human, organizational and technical dimensions, also known as its "HOT" approach, to help Carnival Corporation & plc develop a more efficient investigation process with outcomes that have greater impact.DNV GL's experience...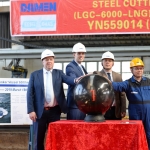 (Posted on 27/03/19)
A ceremony has been held at Damen Yichang Shipyard, China, to mark the start of cutting steel for the first of a planned series of short-sea LNG Bunker vessels to be built for Eesti Gaas of Estonia. The 6,000m³ capacity vessel and its future sister-ships are intended to accelerate the wider adoption of LNG as a cleaner alternative...