Shipping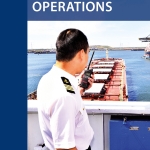 (Posted on 28/08/20)
Bulk carriers are the workhorses of international maritime trade. Those responsible for operating them need to manage significant risks inherent to the dry bulk trade. Certain cargoes can deplete oxygen, catch fire, explode, corrode holds or simply deteriorate. At terminals, the Master may come under pressure to accept cargoes that...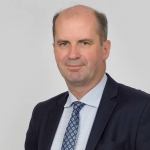 (Posted on 28/08/20)
It is with great sadness that Hill Dickinson has announced the untimely passing of the managing partner of its Greek office, Patrick Hawkins. Patrick died in hospital on Thursday 20 August 2020, having suffered a heart attack in early July. His funeral took place in Athens on Monday (August 24).Announcing his death, David Wareing...
(Posted on 28/08/20)
North P&I has strengthened its FD&D leadership team in Greece with the appointment of Antigone Yanniotis and Gillian Stanton to the roles of Deputy Director (FD&D) Greece, demonstrating North's continuing dedication to providing the highest standards of FD&D service to its local members.Taking effect from 1...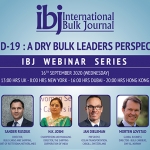 (Posted on 26/08/20)
Six leading executives from the dry bulk industry worldwide will take part in the first IBJ Webinar Covid-19: A dry bulk leaders perspective, on 16th September.Launched in 1981, IBJ has an established track record of keeping the global bulk cargo handling and shipping industry informed thorough its magazine, e-newsletter/website...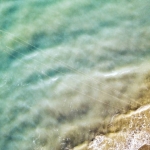 (Posted on 17/08/20)
DNV GL has published a new report outlining how the energy transition can be accelerated through the rapid uptake of renewable energy to limit global warming to 1.5°C.Global experts from across technology, policy, markets and financial disciplines, as well as industry leaders including RES, Equinor and Vestas contributed to...
(Posted on 17/08/20)
Michael Madely, VP of Global Service at Ecochlor has revealed the first of many planned locations for Ecochlor's spare parts support network outside the United States. "Having an inventory of spare parts located in Singapore will provide a faster response time to all vessels in Asia with our system on board. Our goal...