Shipping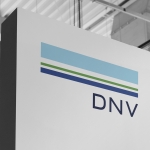 (Posted on 13/01/21)
DNV GL, the assurance and risk management company, will change its name to DNV on 1 March 2021. The move comes after a comprehensive review of the company's strategy as it positions itself for a world in which many of DNV's markets are undergoing fundamental change. The present name has been in place since the...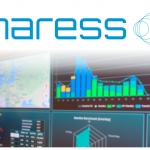 (Posted on 10/01/21)
Norwegian-based scale-up Yxney Maritime and Inmarsat, the world leader in global, mobile satellite communications, have signed an agreement for Yxney Maritime to join the fast-growing group of certified application providers to provide a dedicated application for Inmarsat's Fleet Data service.Fleet Data collects data from...
(Posted on 10/01/21)
Leading Classification Society ClassNK has been analyzing the retrofitting status of ballast water management systems (BWMS) on its registered ships periodically since 2018. The status has been updated based on the latest data and the Society has confirmed that installation deadlines based on the BWMS Convention for many of its...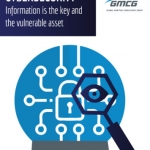 (Posted on 05/01/21)
The maritime industry will remain a target of cyber-criminals in 2021 and the world's shipping fleets will need to be on high alert for cyber-attacks as the industry recovers from the damage caused by the global pandemic, according to Ionut Paris, Managing Director, GMCG Romania.Established in 1988, GMCG provides expert technical...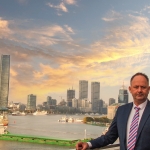 (Posted on 05/01/21)
The Isle of Man Ship Registry (IOMSR) has appointed its first permanent representative in China.Well-known naval architect, experienced newbuilding project manager and Mandarin speaker Jonathan Kingdon has taken up the post from his base in Shanghai where he also heads up the Asia operation of IDWAL, a market-leading marine inspection...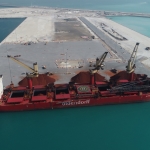 (Posted on 28/12/20)
The first shipment, carrying bauxite, destined for Emirates Global Aluminium (EGA)'s Al Taweelah alumina refinery, called at Khalifa Port's South Quay, marking the commencement of operations at the newly launched facility.The bulk carrier, Alfred Oldendorff, the first in several shipments to the South Quay for EGA, was...