Shipping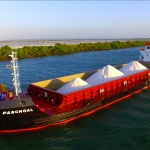 (Posted on 03/12/18)
Thordon Bearings has completed a range of water-lubricated and grease-free bearing installations to a third salt lugger in the Salinor/Navenor fleet, following the successful retrofitting of bearings to problematic newbuilds.The Brazilian owner opted for the Thordon package following the rapid failure of the bronze and phenolic...
(Posted on 03/12/18)
Metalmark Capital Invests in Host to Fund Acquisition of Avondale and Provide Incremental Capital for Execution of Host's Growth StrategyT. Parker Host is pleased to announce a strategic investment from Metalmark Capital. Metalmark is a leading private equity firm with a long track record of successfully investing in family...
(Posted on 03/12/18)
GTMaritime has signed Marinesat as a value-added reseller to deliver its maritime-optimised communication solutions to vessels in China and other markets. The agreement with Marinesat is GTMaritime's first partnership within the Chinese market.GTMaritime provides a range of technology solutions to the maritime industry that...
(Posted on 03/12/18)
Pacific Basin Shipping Limited, one of the world's leading dry bulk shipping companies, has closed a US$40 million 7-year term loan facility with Danish Ship Finance A/S.The facility is an extension of the Company's existing term loan with Danish Ship Finance A/S and is secured by the same 19 vessels currently secured...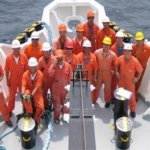 (Posted on 27/11/18)
The social partners, namely the International Transport Workers Federation (ITF) and the International Chamber of Shipping (ICS), have convened in Geneva at the Joint Maritime Commission Subcommittee on Seafarers Wages to review the ILO Minimum Wage for an Able Seafarer (AB) provided for in Code B of the Maritime Labour Convention...
(Posted on 27/11/18)
Diana Shipping Inc., a global shipping company specializing in the ownership of dry bulk vessels, has reported net income of $14.8 million and net income attributed to common stockholders of $13.3 million for the third quarter of 2018, compared to a net loss of $24.5 million and a net loss attributed to common stockholders of $25...