Shipping
(Posted on 21/01/20)
Leading classification society ClassNK has issued a Statement of Compliance (SoC) to "PHP Ship Breaking and Recycling Industries Limited (PHP)", a ship recycling facility in Chattogram (Chittagong), Bangladesh, verifying that the facility is in line with the Hong Kong International Convention for the Safe and Environmentally...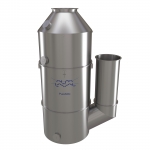 (Posted on 14/01/20)
In June 2018, Greek dry bulk operator Safe Bulkers selected Alfa Laval to retrofit 20 of its vessels with Alfa Laval PureSOx scrubber systems for exhaust gas cleaning. The company has now gone on to sign a long-term Alfa Laval Service Agreement, which will safeguard compliance through connectivity and more.Safe Bulkers ordered PureSOx...
(Posted on 14/01/20)
Leading Classification Society ClassNK has released its "Guidelines for Automated/Autonomous Operation of ships ~Design development, Installation and Operation of Automated Operation Systems/Remote Operation Systems~".In the field of ships, research and development of technology related to maritime autonomous surface...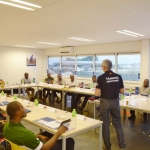 (Posted on 14/01/20)
Following the success of the Technical Seminars that it introduced in Nigeria in 2019, Damen Shipyards Group will this year hold another series of events. With the three-day long, intensive training events, Damen aims to provide its clients in the region with a better understanding of their vessels, with the goal, ultimately of...
(Posted on 14/01/20)
Britannia P&I has underlined its commitment to the North American market by establishing a new exclusive correspondent, B Americas P&I, to be based in New York.B Americas P&I will be headed by Michael Unger, a leading maritime lawyer with extensive litigation and arbitration experience, who has been known to the Club...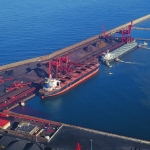 (Posted on 08/01/20)
The freight derivatives markets for both dry cargo vessels and tankers saw increased traded volumes in 2019 according to data released by the Baltic Exchange. Dry FFA volumes hit 1,632,773 lots, up 11% on 2018. One lot is defined as a day's hire of a vessel or 1000 metric tonnes of ocean transportation of cargo. Tanker Forward...