Shipping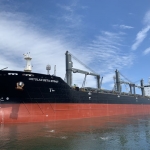 (Posted on 07/10/20)
The Thome Group and Carsten Rehder have agreed to cooperate in a joint venture.Under the agreement, a new company will be set up to take over the ship management of Carsten Rehder's owned and managed fleet of mainly dry bulk, container and multi-purpose vessels.The new company is to be called Thome Shipmanagement Germany GmbH...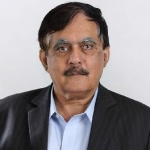 (Posted on 07/10/20)
This year, the Indian Register of Shipping (IRClass) marks 10 years of full membership of the International Association of Classification Societies. Having been an associate member since 1991, IRClass became a full member in 2010 and has actively participated and contributed within IACS throughout the years.During its membership...
(Posted on 07/10/20)
Britannia P&I Club's overall credit rating has once again been confirmed as 'A' (stable) by S&P Global Ratings, the world's leading independent credit ratings provider. S&P added that Britannia's outlook remains stable over the next two years, based on its view that the Club's current...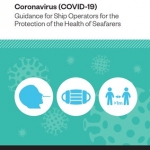 (Posted on 02/10/20)
A great deal has changed since March, when the International Chamber of Shipping (ICS) first issued guidance for the global shipping industry to help combat the spread of COVID-19. The entire world has been affected, seeing 32 million cases and around one million deaths globally*. Whilst deaths, and indeed infection rates on ships...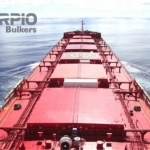 (Posted on 01/10/20)
Scorpio Bulkers, Inc. has announced that the Company has entered into an agreement with an unaffiliated third party to sell the SBI Rock, a 2016 built non-scrubber-fitted Kamsarmax vessel, for a price slightly in excess of $18 million. Delivery of the vessel is expected to take place in the fourth quarter of 2020. The sale is expected...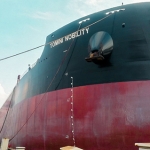 (Posted on 01/10/20)
Tomini Shipping a leading ship owner and operator, has again added to its fleet of dry bulk carriers with the arrival of a Kamsarmax and Ultramax.The Dubai based shipping company welcomed Tomini Nobility a 81093 DWT newbuild and Tomini Integrity a 2016 Japanese built 60,220 DWT bulk carrier into its fleet."These additions...