Shipping
(Posted on 31/07/19)
Scorpio Bulkers has seen second-quarter profits rise as it reports results for the three months ended June 30, 2019.The Company also announced that, its Board of Directors declared a quarterly cash dividend of $0.02 per share on the Company's common shares.Scorpio Bulkers Inc. is a provider of marine transportation of dry...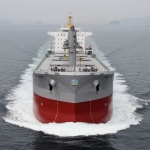 (Posted on 31/07/19)
Dry Bulk operator Marfin Management and Solar Panel specialists Solbian have announced the introduction of a first solar installation on a bulk carrier ship. This system has been installed on Paolo Topic vessel, a bulk carrier, managed by Marfin Management S.A.M. The project was officialised with the signature of an agreement on...
(Posted on 31/07/19)
With 1 January 2020 just five months away, INTERCARGO expresses its growing concern in view ofthe magnitude of the challenge lying ahead for the industry and the need for a smooth transition.The International Association of Dry Cargo Shipowners (INTERCARGO) is representing the interests of quality dry cargoshipowners, with 2,200...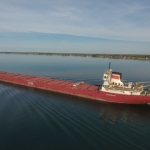 (Posted on 21/07/19)
The bulk carrier Eda, formerly known as Cedarglen, departed the Port of Montreal for the last time on 21 July, 2019, bound for an eco-friendly recycling yard in Turkey.After a long and productive career spanning over 60 years – including the last 17 with the Canada Steamship Lines fleet – Cedarglen&nbsp...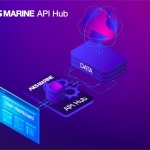 (Posted on 21/07/19)
AXSMarine, a pioneer and market leader in the provision of advanced solutions for shipping professionals, has revealed AXSMarine API Hub – a software-to-software interface enabling applications to communicate quickly and securely with each other, without the need of one's supervision.This latest addition to the company&rsquo...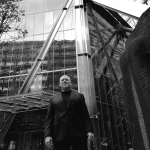 (Posted on 21/07/19)
Wallem Group is rolling out cloud-based software to reduce paperwork and streamline workflows across its ship agency business. Simplifying the management of documentation and actions required in port calls in a unified system will reduce administrative overheads and enable Wallem's agents to enhance service quality and consistency...