Shipping
(Posted on 23/05/19)
The Panama Canal Authority has announced enhancements to its industry-leading Green Connection Environmental Recognition Programme. The award-winning initiative encourages the shipping industry to mitigate the environmental impact of their operations through an incentive-based system that includes the Green Connection Award, the...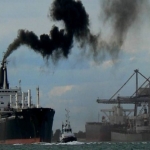 (Posted on 20/05/19)
The International Chamber of Shipping (ICS) – which represents the world's national shipowner associations – remains confident that shipping will improve its carbon efficiency by at least 40% by 2030 compared to 2008, in line with the UN International Maritime Organization (IMO) targets to reduce greenhouse gas...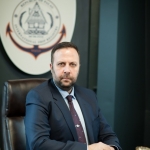 (Posted on 20/05/19)
The world's fastest growing digital ship registry has recorded a zero percentage detention record with the United States Coastguard (USCG) in the latest figures issued for 2016-2018 Port State Control examinations.The USCG targets flags for additional Port State Control examinations if their detention ratio scores are higher...
(Posted on 20/05/19)
US-headquartered Seahawk Services is now offering marine fuel analysis and bunker quantity and investigation surveys from a new base in Singapore, and the company is set to open a fuel testing lab at the global bunkering hub by Q3 2019.Seahawk Services was established by company President, Wajdi Abdmessih, who has over 25 years&...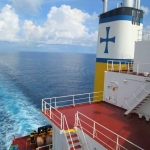 (Posted on 14/05/19)
Diana Shipping Inc., a global shipping company specializing in the ownership of dry bulk vessels, has reported net income of $3.0 million and net income attributed to common stockholders of $1.5 million for the first quarter of 2019, including a $4.8 million impairment loss. This compares to a net loss of $3.1 million and net loss...
(Posted on 14/05/19)
Britannia has become the first P&I Club to be accepted as a member of the Maritime Anti-Corruption Network (MACN).Established in 2011 by a group of maritime companies committed to eradicating the industry of all forms of corruption, MACN has grown into a global business network of over 100 members, representing a sizeable percentage...