Shipping
(Posted on 24/04/19)
Diana Shipping Inc., a global shipping company specializing in the ownership of dry bulk vessels, has announced the commencement of a tender offer to purchase up to 3,125,000 shares, or about 3.1%, of its outstanding common stock using funds available from cash and cash equivalents at a price of $3.20 per share. The tender offer...
(Posted on 24/04/19)
Marlins, V.Group's world-leading brand of maritime English language testing, recruitment and e-learning solutions for seafarers, has launched its first ever maritime language e-learning course for marine engineer officers and crew.The new course is designed to improve communication at sea by helping marine engineers to develop...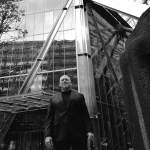 (Posted on 18/04/19)
Wallem has updated its corporate identity to mark the beginning of a profound shift in its service offering that will harness the latest technology to improve asset management transparency and efficiency in a programme intended to transform the relationship between owners and their ships.The Wallem Group is a leading provider of...
(Posted on 18/04/19)
Songa Bulk ASA and Axxis Geo Solutions AS have entered into a joint merger plan, pursuant to which Songa Bulk will assume the assets, rights and obligations of AGS against issuance of shares in Songa Bulk to existing shareholders of AGS.Key terms of the Merger and timeline: The exchange ratio in the Merger is based on an equity...
(Posted on 18/04/19)
Leading Classification Society ClassNK has released its Cyber Security Management System for Ships.As part of the ClassNK Cyber Security Series, ClassNK regularly releases guidelines and standards that outline cyber security measures based on the recently-released ClassNK Cyber Security Approach that outlines ClassNK's basic...
(Posted on 18/04/19)
The International Maritime Organization (IMO) has agreed to address maritime corruption by including this important issue in its work programme for the Facilitation Committee. The decision to include an anti-corruption agenda came at the latest meeting of the IMO's Facilitation Committee (FAL) in response to a submission from...