Shipping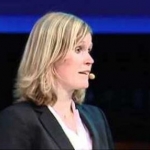 (Posted on 22/11/19)
Golden Ocean Group Limited has announced that Ms. Birgitte Ringstad Vartdal, CEO of Golden Ocean Management AS, has submitted her notice of resignation. Ms. Vartdal has held the position as CEO since April 2016, and before that served as CFO since June 2010.Golden Ocean Group Limited is a leading international dry bulk shipping...
(Posted on 22/11/19)
Tromsø-based Dualog and Tokyo-headquartered NYK, one of the world's largest shipping companies, have signed a long-term Industrial Research and Development project agreement.The agreement is supported by Innovation Norway, and will see the development of digitised products and services across a testbed of 50 vessels...
(Posted on 22/11/19)
Seafarers who are helping to make working life at sea safer for their industry colleagues have been honoured by InterManager, the international trade association for the ship management sector.InterManager is leading industry calls for improved safety measures to avoid crew members losing their lives while working in dangerous,...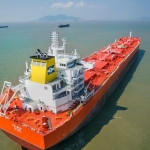 (Posted on 18/11/19)
Torvald Klaveness has for decades had a strong presence in the dry bulk shipping market. Klaveness Combination Carriers has dry bulk as one of its target markets, and Klaveness Digital, through its CargoValue platform, offer a unique solution for companies sourcing and shipping dry and wet raw materials at sea.Through Klaveness...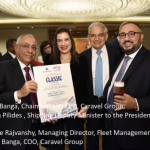 (Posted on 18/11/19)
Fleet Management has celebrated 'on turning 25' with a grand cocktail party hosted at Four Seasons Hotel, HongKong on 8 November and an exclusive gala dinner at Aberdeen Marina Club the night before.Over 500 distinguished ship owners, partners and dignitaries graced the events including the Shipping DeputyMinister to...
(Posted on 18/11/19)
Singapore Shipping Association (SSA) in conjunction with the Maritime and Port Authority of Singapore (MPA), is running the 3rd Annual Maritime Capital Forum from 18th to 19th November at the Fullerton Hotel Ballroom in Singapore.The two-day event is by invitation only and will provide a forum for some of the most powerful shipping...