Shipping
(Posted on 09/11/18)
AtoB@C Shipping AB, a Swedish shipping company owned by Aspo's ESL Shipping, has acquired a 4,100 dwt dry bulk carrier of ice class 1A built in 2000. Previously, AtoB@C operated the vessel under a long-term time charter. The shipping company also owns the sister vessel of the newly acquired dry bulk carrier. This transaction improves...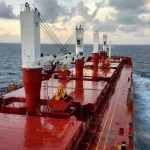 (Posted on 01/11/18)
Seanergy Maritime Holdings Corp has announced that it has entered into commercial agreements for the installation of exhaust gas cleaning systems ("scrubbers") on five of its capesize bulk carriers before the January 1, 2020 implementation date of the IMO sulfur emission cap regulations.Seanergy is an international shipping...
(Posted on 01/11/18)
Leading classification society ClassNK has released "PrimeShip-GREEN/ProSTA ver.ITTC" on 1st November 2018. It is the world's first software that calculates and analyzes a ship's speed for Energy Efficiency Design Index (EEDI) calculation in compliance with the latest International Towing Tank Conference (...
(Posted on 01/11/18)
Hong Kong has the potential to become an even more attractive international hub for arbitration in the Far East if it develops a more global strategy and embraces foreign investment, according to Edward Yang Liu, Hill Dickinson counsel in Hong Kong.Hong Kong has its own unique advantages and favourable conditions and can provide...
(Posted on 01/11/18)
The fourth annual The Maritime Standard Ship Finance and Trade Conference is being held at the Sheraton Abu Dhabi Hotel & Resort on Tuesday 6th November. TMS Ship Finance and Trade Conference has gained in relevance and popularity by bringing together experts from the fields of shipping, ports, banking, finance, trade and maritime...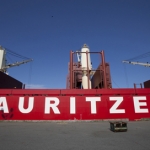 (Posted on 24/10/18)
J. Lauritzen has announced the appointment of Niels Josefsen as CEO of Lauritzen Bulkers.Niels Josefsen will take the reins from Thomas Wøidemann, Chief Operating Officer (COO), who since March 2017 has been responsible for the commercial and operational activities of both Lauritzen Bulkers and Lauritzen Kosan."Thomas...