Shipping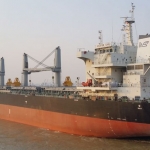 (Posted on 31/07/19)
Eagle Bulk Shipping Inc., one of the world's largest owner-operators within the Supramax / Ultramax segment, has reported financial results for the three and six months ended June 30, 2019.Gary Vogel, Eagle Bulk's CEO, commented, "Our results for the second quarter are reflective of the challenging freight environment in the...
(Posted on 31/07/19)
Scorpio Bulkers has seen second-quarter profits rise as it reports results for the three months ended June 30, 2019.The Company also announced that, its Board of Directors declared a quarterly cash dividend of $0.02 per share on the Company's common shares.Scorpio Bulkers Inc. is a provider of marine transportation of dry...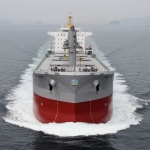 (Posted on 31/07/19)
Dry Bulk operator Marfin Management and Solar Panel specialists Solbian have announced the introduction of a first solar installation on a bulk carrier ship. This system has been installed on Paolo Topic vessel, a bulk carrier, managed by Marfin Management S.A.M. The project was officialised with the signature of an agreement on...
(Posted on 31/07/19)
With 1 January 2020 just five months away, INTERCARGO expresses its growing concern in view ofthe magnitude of the challenge lying ahead for the industry and the need for a smooth transition.The International Association of Dry Cargo Shipowners (INTERCARGO) is representing the interests of quality dry cargoshipowners, with 2,200...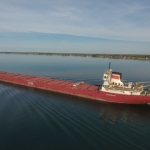 (Posted on 21/07/19)
The bulk carrier Eda, formerly known as Cedarglen, departed the Port of Montreal for the last time on 21 July, 2019, bound for an eco-friendly recycling yard in Turkey.After a long and productive career spanning over 60 years – including the last 17 with the Canada Steamship Lines fleet – Cedarglen&nbsp...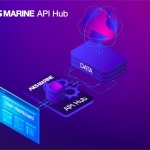 (Posted on 21/07/19)
AXSMarine, a pioneer and market leader in the provision of advanced solutions for shipping professionals, has revealed AXSMarine API Hub – a software-to-software interface enabling applications to communicate quickly and securely with each other, without the need of one's supervision.This latest addition to the company&rsquo...