Shipping
(Posted on 23/05/19)
Kawasaki Kisen Kaisha, Ltd., Tokyo, has announced the delivery of "MIYAGAWA MARU," a 100,000 DWT-type special coal carrier at Marugame Shipyard of Imabari Shipbuilding Co., Ltd., Japan on 21 May 2019. MIYAGAWA MARU was jointly developed by Imabari Shipbuilding and "K" Line to maximize transport volume to...
(Posted on 23/05/19)
The Panama Canal Authority has announced enhancements to its industry-leading Green Connection Environmental Recognition Programme. The award-winning initiative encourages the shipping industry to mitigate the environmental impact of their operations through an incentive-based system that includes the Green Connection Award, the...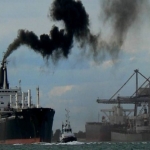 (Posted on 20/05/19)
The International Chamber of Shipping (ICS) – which represents the world's national shipowner associations – remains confident that shipping will improve its carbon efficiency by at least 40% by 2030 compared to 2008, in line with the UN International Maritime Organization (IMO) targets to reduce greenhouse gas...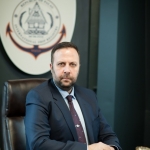 (Posted on 20/05/19)
The world's fastest growing digital ship registry has recorded a zero percentage detention record with the United States Coastguard (USCG) in the latest figures issued for 2016-2018 Port State Control examinations.The USCG targets flags for additional Port State Control examinations if their detention ratio scores are higher...
(Posted on 20/05/19)
US-headquartered Seahawk Services is now offering marine fuel analysis and bunker quantity and investigation surveys from a new base in Singapore, and the company is set to open a fuel testing lab at the global bunkering hub by Q3 2019.Seahawk Services was established by company President, Wajdi Abdmessih, who has over 25 years&...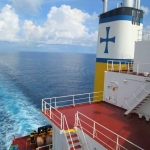 (Posted on 14/05/19)
Diana Shipping Inc., a global shipping company specializing in the ownership of dry bulk vessels, has reported net income of $3.0 million and net income attributed to common stockholders of $1.5 million for the first quarter of 2019, including a $4.8 million impairment loss. This compares to a net loss of $3.1 million and net loss...