Shipping
(Posted on 28/02/20)
Leading Classification Society ClassNK has developed its "ClassNK Digital Grand Design 2030".In recent years, with the growing need for ESG investment and SDGs management, social transformation utilizing digital technology is rapidly progressing. In the maritime industry, attempts are being made to create new value by...
(Posted on 28/02/20)
Independent naval architect and marine engineering specialist Foreship reports a growing number of owners are reviewing their decisions on the best way to meet IMO 2020 emissions restrictions. The consultancy says it has seen an unprecedented surge of enquiries on how exhaust gas cleaning systems can be fitted at short notice, following...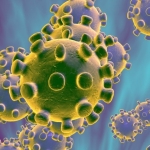 (Posted on 18/02/20)
MCTC, the leading international catering and training provider, has issued guidance to galley crew who may be affected by vessel or port restrictions during the global coronavirus outbreak.With some ship operators advising vessels not to dock or restock supplies in certain areas of Asia, MCTC has issued helpful and timely guidelines...
(Posted on 18/02/20)
Automation and autonomous systems have been key, and sometimes controversial points in the debate over the future of the maritime sector. While much of the discussion has focussed on the possibility of ships operated without crew, autonomous systems, which operate with little or no human intervention, are already in place on many...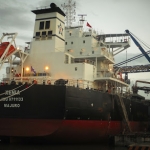 (Posted on 14/02/20)
EuroDry Ltd, an owner and operator of dry bulk vessels and provider of seaborne transportation for drybulk cargoes, has announced its results for the three- and twelvemonth periods ended December 31, 2019.Full Year 2019 Highlights include Total net revenues of $27.2 million.An average of 7.0 vessels were owned and operated during...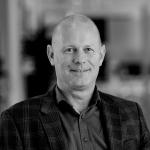 (Posted on 14/02/20)
Norvic Shipping has announced that its Board ofDirectors has appointed Michael Fenger as ChiefOperating Officer and Global Head of Chartering of itsDry Bulk division effective February 10, 2020. NorvicShipping is a leading international operator of moderndry bulk vessels headquartered in New York withregional offices in Houston,...