Shipping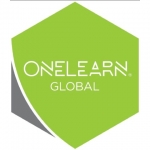 (Posted on 06/05/21)
Recently launched OneLearn Global, created to provide modern-day training solutions to serve the maritime, energy, hospitality and industrial sectors, has immediately signed up to the Neptune Declaration on Seafarer Wellbeing and Crew Change.Joining over 750 other signatories, who have pledged to work together across the value chain...
(Posted on 06/05/21)
Membership of the International Maritime Organisation is important for strengthening Jamaica and the Caribbean region's global position in the maritime sector according to its Transport Minister Robert Montague.Speaking during Jamaica's virtual launch event to kickstart its campaign for re-election to Category C membership...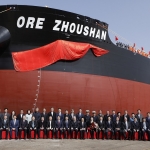 (Posted on 04/05/21)
China Classification Society (CCS), the world's fastest growing classification society, has been named as the best performing International Association of Classification Societies (IACS) member for having the lowest DPI (Deficiency per Inspection Ratio) for bulk carriers.CCS secured the ranking in dry cargo shipowner trade...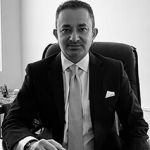 (Posted on 04/05/21)
Su Nav, the integrated ship management company, has established a comprehensive range of services over the last few years, incorporating an in-house Maritime Training Academy, a cyber technology team and an IATA accredited travel department."Our senior management team and superintendents have all worked for world-class ship...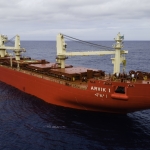 (Posted on 29/04/21)
Fednav Limited has announced that it has taken delivery of its latest Polar Class 4 icebreaking bulk carrier—the MV Arvik I. This new state-of-the-art vessel will replace the 43-year old MV Arctic. The Canadian-flag, Arvik I will trade between St. Lawrence River ports and Deception Bay, servicing Glencore's Raglan Mine...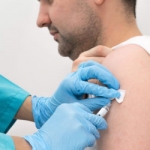 (Posted on 29/04/21)
Frustrated by the lack of progress and slow pace of international efforts, InterManager has vowed to work separately to obtain much-needed Covid-19 vaccines to protect the world's more than one and a half million seafarers and thereby keep international trade routes open.InterManager is the international trade association...