Saudi shipowners commit 100+ vessels to CSM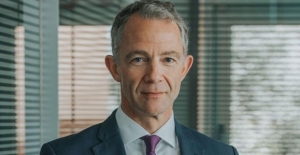 (Posted on 20/12/21)
A leading group of progressive Saudi owners and operators have committed over 100 offshore assets to Columbia Shipmanagement (CSM) Saudi Arabia.
Hadi Hamad Al-Hammam, ATCO, BGMS, BAAS, High Seas and Naghi Marine have all confirmed their intent to engage with CSM Saudi Arabia on a third-party management, crew management or franchise basis.
"We have demonstrated our long-term commitment to the Kingdom, our total belief and support for Vision 2030, and the top quality of our vessel management services to our valued partner Saudi Aramco," said Mark O'Neil, Group CEO and President of Columbia Shipmanagement, part of the Columbia Group along with CSM Saudi Arabia.
"This has been a learning process on both sides and has resulted in implementation of the world's first 'smart' OSV, managed and optimised by CSM's market-leading Performance Optimisation Control Room (POCR). These same levels of quality management and optimisation will now be rolled out to our partner operators' offshore assets, which will, in turn, render them more attractive to Saudi Aramco and other energy companies worldwide," said Mr O'Neil.
George Vassiliades, Managing Director of CSM Gulf Region, stated: "CSM Saudi Arabia will be the world leader in vessel management, operation and digital optimisation. Our POCR in Al Khobar, dedicated to the service of offshore assets employed by Saudi Aramco and clients in the region, will be the biggest and most advanced Control Room in the world.
"This capability, together with 'smart' onboard sensors, hologram technology and personalised interactive e-learning platforms, will ensure that CSM Saudi Arabia and its partners become the international centre of excellence and optimisation in offshore and vessel performance."
Mr O'Neil added: "We are proud that CSM Saudi Arabia is an Arab company, run by, and with, our Arab colleagues, for our Arab partners and international clients and wholly committed to the region long-term. It respectfully integrates the knowledge and experience of CSM with the quality blue-chip operators and owners within the Gulf. Owners and operators can feel confident that CSM management is tried, tested and approved by Saudi Aramco."
"The frontrunners have led the way, which is commendable," said Mr Vassiliades, "and the door is open to all. We are totally confident that we have a vessel management model which can be tailored to every operator within the Kingdom and the Gulf Region. Come and talk to us. Everything is possible."
Latest News
(Posted on 07/12/23)
ClassNK has issued Approvals in Principle (AiPs) for four cutting-edge ship designs developed by Marine... Read more
(Posted on 07/12/23)
A smartship partnership bringing together ship management company Laskaridis Shipping, digital technology... Read more
(Posted on 07/12/23)
ABB has launched a new digital tool allowing shipowners, operators and designers to estimate the emission... Read more
(Posted on 03/12/23)
The Dry Bulk and LNG segments have borne the brunt of restricted transits, particularly due to their... Read more
(Posted on 03/12/23)
Columbia Shipmanagement (CSM) is set to further boost operational efficiency on its vessels, as crew... Read more
(Posted on 26/11/23)
Shi.E.L.D. Services has selected Spinergie as its preferred digitized solution provider to monitor and... Read more
(Posted on 26/11/23)
Thousands of cadets and trainees in India will benefit from in-depth wellness training and support thanks... Read more
(Posted on 17/11/23)
As shipping continues its journey to decarbonisation, INTERCARGO will host a special forum in Athens... Read more
(Posted on 13/11/23)
INTERCARGO was deeply saddened and concerned to hear of the reported appalling missile attack on the... Read more
(Posted on 13/11/23)
A new-look Wellness at Sea Awareness Campaign for seafarers, their families and shore staff that &ldquo... Read more