Shipping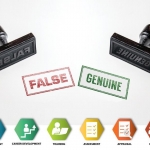 (Posted on 28/02/20)
The problem of fraudulent certificates is well-known and pronounced in the maritime industry. Already in 2001 the IMO detected 12.635 cases of certification forgery. While this figure is shocking enough, there is no way of knowing how many other cases have gone undetected.While the scale of the problem is unquantifiable, the fact...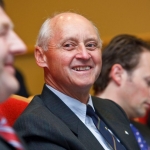 (Posted on 28/02/20)
Wilhelm Wilhelmsen (born 8 June 1937) passed away on 22 February. Through a long career, he was a very well-respected business leader and spokesperson for Norwegian shipping and the maritime industry at large.Wilhelm Wilhelmsen represented the fourth-generation family owner of the Wilhelmsen group, a maritime industry group established...
(Posted on 28/02/20)
Palau International Ship Registry (PISR) has appointed Panahon Marine Surveys Services Pte Ltd in Singapore as one of its new Deputy Registrars in the Far East as it continues to develop its global presence in the shipping world.PISR has been recruiting the brightest, best and most respected Deputy Registrars in the shipping world...
(Posted on 28/02/20)
Leading Classification Society ClassNK has developed its "ClassNK Digital Grand Design 2030".In recent years, with the growing need for ESG investment and SDGs management, social transformation utilizing digital technology is rapidly progressing. In the maritime industry, attempts are being made to create new value by...
(Posted on 28/02/20)
Independent naval architect and marine engineering specialist Foreship reports a growing number of owners are reviewing their decisions on the best way to meet IMO 2020 emissions restrictions. The consultancy says it has seen an unprecedented surge of enquiries on how exhaust gas cleaning systems can be fitted at short notice, following...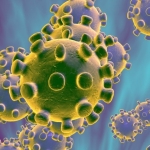 (Posted on 18/02/20)
MCTC, the leading international catering and training provider, has issued guidance to galley crew who may be affected by vessel or port restrictions during the global coronavirus outbreak.With some ship operators advising vessels not to dock or restock supplies in certain areas of Asia, MCTC has issued helpful and timely guidelines...