Shipping
(Posted on 13/10/21)
Leading maritime software provider Dualog is delighted to announce a further leap towards the integrated ship as Dualog Drive now integrates with the cloud-based file-sharing tool Microsoft Sharepoint.A fast and reliable data sharing system between the vessel and office is key in the shipping industry's effort to improve operational...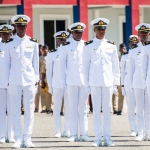 (Posted on 11/10/21)
Restrictions on crew change and repatriations are impacting cadets at a time when the shipping industry desperately needs to recruit more young people.Crew travel problems can have a knock-on effect on cadet training by preventing a cadet from reaching their ship placement to gain vital experience at sea or delaying them from returning...
(Posted on 11/10/21)
Crew change specialists are in big demand from shipping companies struggling to get seafarers on or off vessels because of Covid-19 travel restrictions, an industry figure has revealed.Authorities around the world have either closed ports or introduced entry measures to prevent potential coronavirus carriers from entering their...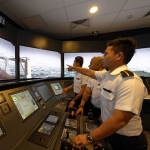 (Posted on 04/10/21)
As the international maritime community celebrated World Maritime Day last week and considerd how seafarers are at the core of shipping's future, leading crew supplier Danica praised the leadership of Captains who have steered a steady course in supporting their crew members during the Covid-19 pandemic."The industry and the...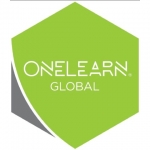 (Posted on 04/10/21)
Promoting diversity in shipping will help make the industry more appealing to young adults and adolescents, according to a digital maritime training expert.Companies looking to attract a new generation of seafarers and onshore workers should market the sector as a progressive, exciting field that is open to people from all cultures...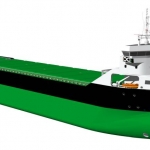 (Posted on 29/09/21)
ESL Shipping's Swedish subsidiary AtoB@C Shipping AB has ordered a series of six new, highly energy-efficient electric hybrid vessels. These new 1A ice class vessels are market leaders in terms of cargo capacity, technology, and innovation. The total investment value of the six ships is approximately 70 million euros. AtoB...