Shipping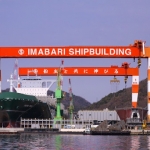 (Posted on 28/04/20)
Leading Classification Society ClassNK has granted an Approval in Principle (AiP) to Imabari Shipbuilding Co., Ltd. for their concept design of a 180,000 DWT LPG dual fuelled bulk carrier developed in cooperation with Mitsubishi Shipbuilding Co., Ltd. The AiP was granted to the concept design based on the Society's Guidelines...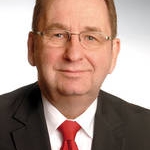 (Posted on 28/04/20)
Crew managers attempting to repatriate or relieve seafarers are facing a number of challenges, and these may be the tip of the iceberg for the shipping industry, according to crewing specialist Henrik Jensen.A number of companies and maritime organisations have joined forces to investigate how crew changes can be made possible during...
(Posted on 28/04/20)
Japan's role and potential as a driver of digitalisation in shipping has been captured and analysed in a new report focused on maritime innovation'A quiet revolution - the maritime innovation ecosystem in Japan', explores the commitments to Internet of Things (IoT)-based ship and crew management already made by...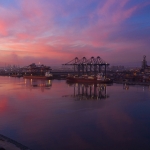 (Posted on 22/04/20)
SEA-LNG has welcomed SOHAR Port and Freezone as its first Middle Eastern port member.SOHAR joins SEA-LNG to promote its investment in LNG bunkering facilities and the use of liquefied natural gas (LNG) as a marine fuel. SEA-LNG is the leading multi-sector industry coalition, created to accelerate the widespread adoption of LNG....
(Posted on 22/04/20)
The St Kitts and Nevis International Ship Registry (SKANReg) is taking a pragmatic approach to helping shipowners during the Coronavirus pandemic with requests for assistance with operational activities being considered due to worldwide restrictions.It has held discussions with its recognised organisations (ROs) about the possibility...
(Posted on 22/04/20)
Raal Harris, MD of Videotel and Creative Director of Ocean Technologies Group, is running a webinar to teach those with training responsibilities how to manage the transition from face to face learning to online teaching.Called "Learning in Lockdown- Creating good distance learning experiences", the webinar is designed...