Shipping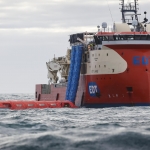 (Posted on 02/02/22)
Survitec's award-winning Seahaven Advanced Evacuation System has successfully passed heavy weather sea trials (HWST). Seahaven was deployed from EDT Jane, an 80m offshore support vessel. The test was carried out in line with the SOLAS requirements for Novel Appliances which requires the test to be performed in conditions...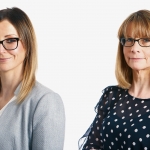 (Posted on 01/02/22)
North P&I Club have announced the appointments of Feirin McConville and Louise Ferrari as directors within its FD&D department, effective, 1 February 2022.North P&I Club is a leading global marine insurer providing P&I, FD&D, war risks, hull and machinery, and ancillary insurance to over 240 million GT of owned...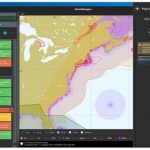 (Posted on 01/02/22)
Maritime digital solutions provider OneOcean Group announces the divestment of the leisure arm of its business, Bookharbour, to the UK's leading specialist retailer of maps, travel books and other travel accessories, Stanfords.The sale reaffirms OneOcean's commitment to, and focus on, the commercial maritime sector where...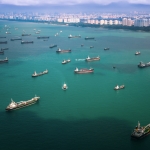 (Posted on 28/01/22)
DNV has been selected to lead an ammonia bunkering safety study by the Global Centre for Maritime Decarbonisation (GCMD) in Singapore.The pioneering study aims to define a robust set of safety guidelines and operational envelopes that will establish the basis of a regulatory sandbox for ammonia bunkering trials at two local sites...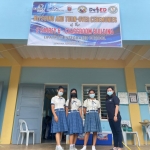 (Posted on 28/01/22)
Hundreds of Filipino pupils will no longer have to be taught in shacks and tents, thanks to a new storm-proof school built by maritime welfare charity Sailors' Society.The six-classroom school was built for the seafaring community of Lipayran island in the Philippines, which was devastated by Typhoon Haiyan in 2013. The original...
(Posted on 28/01/22)
Regional cluster organisation, Mersey Maritime, is launching a new service to its North West maritime ecosystem, which will help organisations maximise and capitalise on innovation funding opportunities within the UK's maritime sector which is known to be worth almost £50bn.In alignment with national and international...